CLA Webcast 12.19.13: Turning Potential into Performance
Want the secret to understanding and successfully recruiting the younger generation into your organization? People born after 1990 are often referred to as "Generation iY" and many companies across the US are grappling with the complexities of employing them and helping their transition into corporate culture. Join Dr. Tim Elmore in our upcoming webcast on December 19, as he helps you discover trends and uncover tips on how to:
Understand the unique way this "digital generation" thinks
Recognize the differences between the way they approach work vs. other generations
Help them make the leap from idealism to realism – by capitalizing on their strengths and minimizing their weaknesses
Equip them to think and act like leaders
About Our Presenter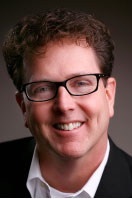 Dr. Tim Elmore is a bestselling author, international speaker, and the president of Growing Leaders – a nonprofit organization that helps develop emerging leaders. For over 30 years, Tim has taught leadership (through the power of images and stories) in public schools, universities, civic organizations, national athletic programs and corporations including Chick-fil-A, The Home Depot, American Eagle Outfitters, and Cox Communications.
Tim's expertise on generational diversity in the workplace has led to media coverage in The Wall Street Journal, Forbes.com, Investor's Business Daily, and many more. He's also appeared on CNN's Headline News and FOX & Friends discussing parenting trends and advice.
We hope you will join us for this special event. We make it simple, register HERE.
 CLA is grateful to the sponsor of the 2013 webcast series, the Evangelical Christian Credit Union. Visit their website and learn how they can serve you!
AND ONE MORE QUICK REMINDER…
 January 31, 2013 is the LAST DAY to take advantage of early registration savings for the 2014 CLA National Conference in Dallas, April 14 – 16. Be sure to register your leadership team today!

What is Christian Leadership Alliance?
Christian Leadership Alliance equips and unites leaders to transform the world for Christ. We are the leaders of Christ-centered organizations who are dedicated to faithful stewardship for greater kingdom impact.
Sign up for FREE blog updates.