Kingdom Outcomes: Day One Highlights
Today are the highlights from first day at 2014 CLA National Conference in Dallas. The theme of this year's conference is Kingdom Outcomes. 
Best Shots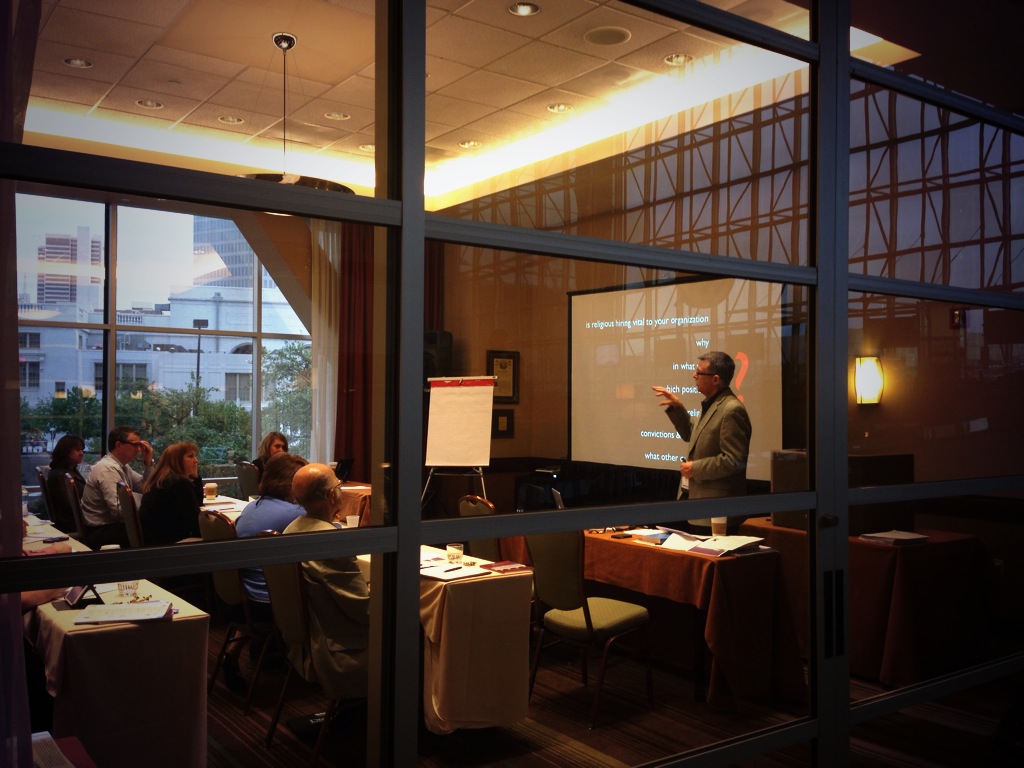 Most Popular TWEETS via #CLA 2014
@drivitzer Attentiveness, the rarest commodity in the world," Os Guiness – according to Jedd Medefind #CLA14
@billmckinleyII The people we serve need to see that we have been with Jesus. #CLA14
@SteveShantz Social Media discussion with A-Group. It's "friend raise before fund raise" says @maurilio #CLA14
@ToddAdkins The more resources we have, the less resourceful we tend to become. @TimElmore #CLA14
@trace360 Top of mind & top of heart before top of wallet. Its about them becoming part of our story. #nonprofits #CLA14 #Passionraising
@AndreaRHowey "A consistent message is not optional." @dianamarsh + @Agroup #CLA14 @CLALeader
@JerryHaug Excited to be @CLALeader tonight to hear @DailyFrancis Just bumped into… "What's so Amazing About"…Philip Yancy
@AndreaRHowey One word… #POWERFUL! Thank you @davidbpoetry! @CLALeader #CLA14 #thewordfamilyisgettingbigger… wow!
@daynabeal "Don't back down from what God is telling you to say, regardless." Francis Chan @CLALeader @FiveQ
@charitymonte Do you love Jesus now more than you ever have before? Let's get on our faces and invite the Holy Spirit. Abide in Him. @DailyFrancis #CLA14
@carebearhendo "Risk now like you have never risked before. Don't turn back. Keep going." Francis Chan #CLA14
@khamilton "Strengthen what remains and is about to die." God spoke powerfully tonight at #CLA14
Key Highlights
Gary G. Hoag started the day with morning devotions, giving attendees the opportunity to start their day with God. He reminded us that cleansing is the first step to Kingdom Outcomes.
Jedd Medefind, Christian Alliance for Orphans, kicked off CLA 2014 with a great message about the importance of attentiveness to God and to others. The greatest difference happens when we stop what distracts us and lean towards God.
Attendees spent the day gaining valuable knowledge through Intensive Training Institutes and the Christian Leadership Nonprofit Academy. These high-level, in-depth courses cover topics such as staffing, legal, resource development, marketing, technology, communications, finance and other important topics.
Our Exhibit Hall opened today with a dessert reception. The Exhibit Hall gives leaders the chance to connect with ministry partners who specialize in marketing, technology, finance, fundraising, land other critical elements of running a ministry. Stop by throughout the week to learn more about resources available to you.
Francis Chan ended the day with an amazing general session filled with words of encouragement for leaders at all points in their ministries. He challenged us to listen to what God says, no matter what others think, strengthen what remains, and finish the race strong.
##
If you are not able be on site with us this year, you can join via the live stream, powered by Ministry Grid. You can view all general sessions in real-time, HERE.
You can also join the conversation at the conference via social media using the #CLA14 hashtag. Many thanks to The A Group for serving as the CLA Social Media SWAT team. 
NOW is the best time to register for THE OUTCOMES CONFERECE, CLA Dallas 2015. BEST discounts on registration for the year!

What is Christian Leadership Alliance?
Christian Leadership Alliance equips and unites leaders to transform the world for Christ. We are the leaders of Christ-centered organizations who are dedicated to faithful stewardship for greater kingdom impact.
Sign up for FREE blog updates.