CLA Webcast 5.29.14: Talking to Major Donors

Want to know the keys for improving your communication with major donors?
Join us for the CLA Webcast that will positively impact your approach and help you communicate more clearly and confidently with current and potential major donors. Bill High, CEO of National Christian Foundation Heartland,  shares on the art of  "Talking to Major Donors."
In this session you will discover:
How inviting people to give generously actually brings blessing to their lives.
Pracitcal ways to identify major donors.
How to communicate with your donor base on a level that moves them to action.
Why every gift is a "major' gift.
Register today online for this session on Thursday May 29, 2014
12:00 p.m. EST
11:00 a.m. CST
10:00 a.m. MST
9:00 a.m. PST
Remember this webcast is free to all those listening live and for members it is available on-demand 24/7 by using your CLA member password.
Now more about our presenter:
Bill High is CEO of National Christian Foundation Heartland working with families, individuals and financial advisors to help facilitate God's call to generosity. As a former lawyer, he advises on issues of income tax planning, business sale planning, and estate planning through a lens of biblical stewardship. 
Bill is the founder of iDonate.com, a fundraising software company that provides an online solution for non-profits to market and receive gifts. Bill is also the President of Generous Life, a legacy consulting organization that aims to make generosity generational. He's a conference speaker and published author of various titles including Stories of the Generous Life: Ordinary People. Extraordinary Generosity.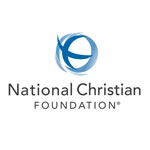 Christian Leadership Alliance is grateful for the sponsorship support of the National Christian Foundation and their commitment to making this 2014 Encore Series of webcasts possible.

What is Christian Leadership Alliance?
Christian Leadership Alliance equips and unites leaders to transform the world for Christ. We are the leaders of Christ-centered organizations who are dedicated to faithful stewardship for greater kingdom impact.
Sign up for FREE blog updates.