CLA Webcast 9.25.14: Sharpening Organizational Strategy

Is your ministry strategy becoming dull?
Join CLA favorite and noted organizational strategy expert James C. Galvin to discover how you can make your organizational strategy fresh and effective in "Sharpening Organizational Strategy." CLA presents the September segment of the  Encore Series Webcasts 2014. Tune in Thursday, September 25th to learn:
How to get an accurate diagnosis of your strategy and take action
Why strategic planning templates don't work
How to utilize an "innovation radar tool" to discover creative new options
How to build a team of dynamic, strategic thinkers
And more!
When: September 25, 2014
Time: 12:00 PM ET / 11:00 AM CT / 9:00 AM PT
Register HERE. It's FREE.
About The Presenter: Jim Galvin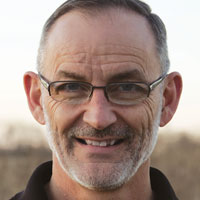 Jim Galvin is the president of Galvin & Associates. He is an organizational consultant and facilitator specializing in strategy, change, and leadership development for faith-based nonprofit organizations. As an author, Jim has been published by Zondervan, Tyndale House, Thomas Nelson, Baker, Navpress, Moody Press, Intervarsity Press, and Focus on the Family. He is also the co-creator and senior editor of the best-selling Life Application Study Bible.
Jim's most recent book is titled,  I've Got Your Back. It is a leadership parable with a compelling story that delivers a concise theology of leadership and what it means to be a follower of Jesus.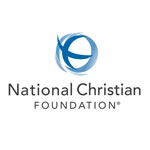 Christian Leadership Alliance is grateful for the generous support of the National Christian Foundation for their sponsorship of this series. They support CLA and its  mission to equip and unite leaders to transform the world for Christ.

What is Christian Leadership Alliance?
Christian Leadership Alliance equips and unites leaders to transform the world for Christ. We are the leaders of Christ-centered organizations who are dedicated to faithful stewardship for greater kingdom impact.
Sign up for FREE blog updates.