CLA Webcast 10.30.14: Leading an Accounting Department

Are you utilizing your accounting team to the fullest?
Some departments can feel less connected to your mission by virtue of their role – but EVERY individual is crucial to the success of your organization. Join CLA conference favorite, author and speaker Vonna Laue , as she shares "Leading an Accounting Department" during the October CLA Encore Series Webcast.
Discover the nine characteristics of a successful nonprofit
Learn to communicate value to every individual in your organization
See how the "numbers" impact your mission
Learn tactical tips for mining the rich resources your staff has to offer
And much more!
When: October 30, 2014
Time: 12:00 PM ET / 11:00 AM CT / 9:00 AM PT
Category: Financial Management
Register: HERE
More About This Month's Presenter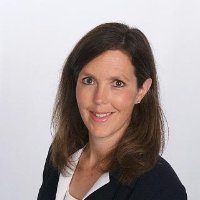 Vonna Laue serves as the West Regional Director for Capin Crouse, a CPA firm serving not-for-profit entities through audit, review, tax and advisory services. Vonna earned her B.S. degree from Black Hills State University and her MBA degree in Leadership and Human Resource Management from the University of Colorado. She has served local organizations in a variety of positions, and has published articles in national church business administration publications as well as co-authored the book, Essential Guide to Church Finance.
In 2010, Vonna was inducted into the Church Management Hall of Fame. Her speaking experience includes a variety of regional and national conferences. She currently serves on the Christian Leadership Advisory Council. Vonna and her husband, Bryan, live in Southern California and have two daughters, Bethany and Kimberly.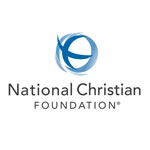 Christian Leadership Alliance is grateful to the generous support of the National Christian Foundation (NCF). Every day, NCF helps generous givers simplify their giving, multiply their impact, and experience the joy of sending more to their  favorite causes than they ever dreamed possible. It's also NCF's commitment to developing strong Christian leaders  that makes the 2014 CLA webcasts possible.

What is Christian Leadership Alliance?
Christian Leadership Alliance equips and unites leaders to transform the world for Christ. We are the leaders of Christ-centered organizations who are dedicated to faithful stewardship for greater kingdom impact.
Sign up for FREE blog updates.