CLA Webcast 11.20.14: Marketing Transformation
Did you know 90 percent of nonprofits still employ the same fundraising and communication strategies they used 10 years ago? 
Perhaps now is the time for radical marketing transformation in your organization's strategy.  Join Christian Leadership Alliance  for the November CLA Encore Series monthly webcast on "Marketing Transformation" with Corey Gordon, Chief Marketing Officer for Feed the Children. You will discover how to make your marketing efforts relevant and more effective now. Learn more about:
What current trends are telling us about the future of nonprofit giving
Strategic, actionable steps you can take today to impact your future
How 1:1 messaging can revolutionize your effectiveness
Why "relationship" is one of your most powerful tools
Date: November 20, 2014
Times: 12:00 PM ET / 11:00 AM CT / 9:00 AM PT
(Opportunities for Q&A are available only  during the live session.)
Category Focus: Marketing & Communication – Internet & Technology
(And don't forget that CLA members enjoy 24/7 access to the CLA Encore Series archives.)
About The Month's  Presenter
Corey Gordon is the Chief Marketing officer for Feed the Children. He a leader in nonprofit marketing and development, with over 25 years of experience in helping to build organizations. Prior to working in the nonprofit realm, he held executive management roles in the banking/financial services sector. A former orphan himself, he also serves on the board of the Christian Alliance for Orphans.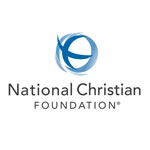 Christian Leadership Alliance is grateful to the generous support of the National Christian Foundation (NCF). Every day, NCF helps generous givers simplify their giving, multiply their impact, and experience the joy of sending more to their  favorite causes than they ever dreamed possible. It's also NCF's commitment to developing strong Christian leaders that makes the 2014 CLA webcasts possible.

What is Christian Leadership Alliance?
Christian Leadership Alliance equips and unites leaders to transform the world for Christ. We are the leaders of Christ-centered organizations who are dedicated to faithful stewardship for greater kingdom impact.
Sign up for FREE blog updates.