A Reflection on Steward Leadership
Today's post is by Cate Given is the Director of Human Resources for Joni and Friends International Disability Center and a participant in Christian Leadership Alliance's "Credentialed Christian Nonprofit Leader" CCNL program. This fall she participated in the CCNL1 – Leadership session at the CLA Online Academy. Below is an excerpt from one of her reflection assignments on steward leadership from a kingdom perspective. May her words encourage you as you begin this year.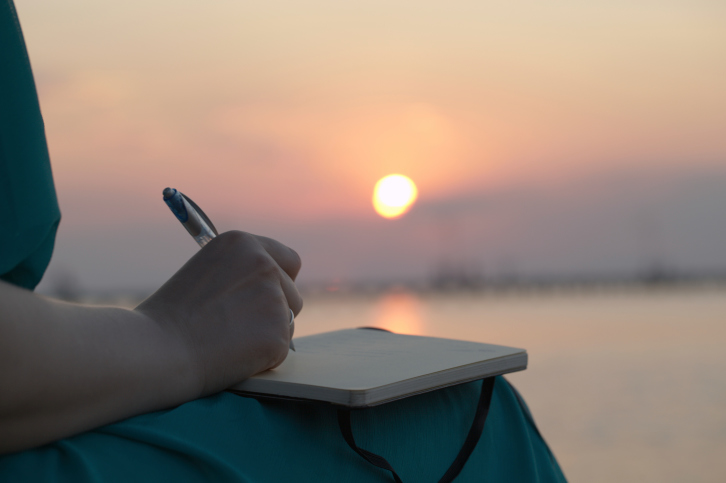 There's no getting around it. All of the kingdom outcomes involve drawing ever closer to Christ. That's why we must have a vibrant relationship with Jesus, always with the focus on growing in the knowledge and application of God's Word in our lives.
I see an active participation and growth in my church life as essential.  It's a touch point to learn weekly from the wisdom of our pastor, developing close relationships through participation in a small group and using my gifts to give back to the church.
God established the Church. It's essential for Christians to gather together regularly as the Body of Christ.  Here our worship takes on a greater dimension as believers celebrate their faith through listening to the Word, praising God in song, and coming together in agreement through prayer.  Studying and growing in God's Word cannot be fully accomplished in a vacuum.
The Godly Steward of Self demands that we never stop seeking a greater knowledge and deeper relationship with our Creator.  It's through that knowledge that our values will be continually molded and shaped, stretched and tested, so that we can be more useful tools for Christ.
Those who have lived through personal and professional failures and trials often have the privilege later of being able to look back and see how God used those struggles to strengthen resolve and deepen our faith.  Because of those hard experiences we are able to reach out to others who may be in the midst of a similar challenge.  It's humbling when God chooses you to be a part of His plan to bring restoration to others.
When the trials come, and they most assuredly will, it's God's deep and abiding love for us, our faith in Him, and the love and support of those around us that will carry us through the storm.
In all areas of my life, I want to remain focused on deepening my relationship with Christ in order that I might more fully serve Him and others.  Cultivating a steward's mindset can only come through that deeper, more intimate relationship with Jesus.  I want to truly hear Him speak to me through the leading of the Holy Spirit.
As I continue to serve our Joni and Friends staff, interact with my husband, children, and grandchildren, I want to always reflect Christ to them.
What do you want to accomplish in this new year?
###
The CLA Online Academy gives Christian leaders an opportunity to learn practical and biblical truths that accelerate personal leadership development and advance kingdom impact. During each module, participants write five short reflections over a 10-week period that capture the essence of the content covered in each session and how it applies to their leadership and life. We are grateful that Cate was willing to share her reflection with all of you.
The next CLA Online Academy is set for Spring 2015. Register today! Last day to enroll is March 30, 2015. CLA is grateful to ECFA for their sponsorship of this online academy and to Azusa Pacific University College for powering its platform.
To learn more about becoming a steward leader, CLA highly recommends:
Becoming a Steward Leader: Fundamentally Change the Way You Think, Lead, and Live.by Editors Mark L.Vincent, Ph.D., and Joseph Krivickas
The Steward Leader: Transforming People, Organizations, and Communities by R.Scott Rodin, Ph.D.
The Choice: The Christ-centered Pursuit of Kingdom Outcomes by Gary G. Hoag, Ph.D., R. Scott Rodin, Ph.D., and Wesley K. Wilmer, Ph.D.

What is Christian Leadership Alliance?
Christian Leadership Alliance equips and unites leaders to transform the world for Christ. We are the leaders of Christ-centered organizations who are dedicated to faithful stewardship for greater kingdom impact.
Sign up for FREE blog updates.