CLA Webcast 1.22.15 Lead Like Jesus

Do you want to lead like Jesus?
Join Phyllis H. Hendry, President and CEO of Lead Like Jesus as she shares how you can truly let the leader in you show. You'll discover:
Why most leadership programs fail to produce good leaders
The four components to leading the way Jesus led
The make-it-or-break-it key to becoming a great leader
Why our spheres of influence actually begin with us
And much more!
When: January 22, 2015
Time: 12:00 PM ET / 11:00 AM CT / 9:00 AM PT
Category: Executive Leadership
About the Presenter
Phyllis Hendry is the inaugural President and CEO of Lead Like Jesus, a global leadership ministry that equips thousands of people around the world to lead as Jesus led. Under her leadership, the organization has grown exponentially since its founding in 1999.
Phyllis is also a highly sought after speaker that has shared the stage with such well-known orators as Ken Blanchard, John Ortberg and Henry Blackaby. Prior to Lead Like Jesus, she served for 11 years as President of the National Science Center, in a partnership with the U.S Army, collaborating with top military and government officials.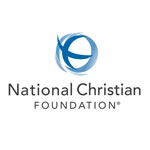 Christian Leadership Alliance is grateful to the generous support of the National Christian Foundation (NCF). Every day, NCF helps generous givers simplify their giving, multiply their impact, and experience the joy of sending more to their  favorite causes than they ever dreamed possible. It's also NCF's commitment to developing strong Christian leaders that makes the 2015 CLA webcasts possible.
Be sure to watch CLATV: Internet TV and Radio for leaders each week for special programs from Lead Like Jesus.


What is Christian Leadership Alliance?
Christian Leadership Alliance equips and unites leaders to transform the world for Christ. We are the leaders of Christ-centered organizations who are dedicated to faithful stewardship for greater kingdom impact.
Sign up for FREE blog updates.