CLA Webcast 7.30.15: Organic Mentoring
How does one cultivate an effective mentoring relationship? Tune into "Organic Mentoring" with Dallas Theological Seminary teacher and author Dr. Sue Edwards. During our Webcast, she'll outline a framework for healthy Biblical mentoring and share:
Directly from Postmoderns about what they seek in a mentor relationship
How to intentionally front-load mentoring relationships so they'll succeed
Why it's important to probe your motivations about mentoring
Why mentoring is more than "telling"
And much more!
Mark Your Calendar
When: July 30, 2015
Time: 12:00 PM ET / 11:00 AM CT / 9:00 AM PT
Category: People Management and Care
About Our Presenter
Dr. Sue Edwards has 35 years' experience as a Bible teacher, overseer of several megachurch ministries, and author. Today she serves as Associate Professor of Educational Ministries and Leadership, and teaches full-time at Dallas Theological Seminary, where she equips men and women for future ministry all over the world. Sue is the co-author of five leadership books including Organic Mentoring, Leading Women Who Wound, and Mixed Ministry, Working Together as Brothers and Sisters in an Oversexed Society. Women everywhere also enjoy her Bible studies, The Discover Together Series featuring her new study Daniel, Discover the Courage to Stand for Your Faith.
About Our Sponsor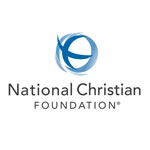 Thanks to CLA's 2015 Webcast sponsor, National Christian Foundation (NCF). Every day, the team at NCF helps generous givers simplify their giving, multiply their impact, and experience the joy of sending more to their favorite causes than they ever dreamed possible.
Visit the NCF website to learn more about all they make possible for those that give and those that receive. The NCF  sponsorship enables CLA Webcasts to be free for both CLA members and non-members. CLA members also enjoy the benefit of 24/7 access to Webcast archives.
Save

What is Christian Leadership Alliance?
Christian Leadership Alliance equips and unites leaders to transform the world for Christ. We are the leaders of Christ-centered organizations who are dedicated to faithful stewardship for greater kingdom impact.
Sign up for FREE blog updates.