CLA Webcast 8.27.15: Leading with Excellence

EXCELLENCE: Extremely High Quality
How do you take your organization to the next level of operational excellence? Join CLA VP, Leadership Experiences and Resources, W. Scott Brown, as he interviews Nancy Ortberg, founding partner of Teamworx2.
Mark Your Calendar
Category: Executive Leadership
More About Nancy
About Our Sponsor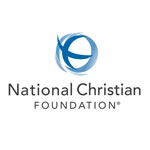 Thanks to CLA's 2015 Webcast sponsor, National Christian Foundation (NCF). Every day, the team at NCF helps generous givers simplify their giving, multiply their impact, and experience the joy of sending more to their favorite causes than they ever dreamed possible.
Visit the NCF website to learn more about all they make possible for those that give and those that receive. The NCF  sponsorship enables CLA Webcasts to be free for both CLA members and non-members. CLA members also enjoy the benefit of 24/7 access to Webcast archives.
Save

What is Christian Leadership Alliance?
Christian Leadership Alliance equips and unites leaders to transform the world for Christ. We are the leaders of Christ-centered organizations who are dedicated to faithful stewardship for greater kingdom impact.
Sign up for FREE blog updates.