6.29.17 CLA Webcast: Investing
Investing: Wise Nonprofit Stewardship
A financial steward does not own the funds entrusted to him or her, but is responsible for their wise management and disposition. In this webcast Bryan Taylor, CEO of Cornerstone Management will help you evaluate biblically responsible investing, cost structure, investment policy, investment philosophy and more. Bryan will share how investment philosophy and policy drive an investment program. And finally you will learn the approach to biblically responsible investing.
MARK YOUR CALENDAR
When:
Time:
Category: Financial Management 
ABOUT THE PRESENTER
Bryan Taylor has over 20 years of experience in portfolio management and design.  He is a Cornerstone Management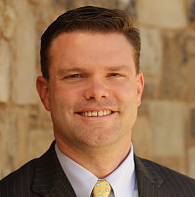 Principal and currently serves as Chief Investment Officer and Chief Executive Officer of the firm.  He oversees all operations and is Chairman of the Cornerstone Investment Committee.
Taylor joined Cornerstone in 1997 as a Financial Analyst.  He later assumed the role of Portfolio Manager and Principal.  Taylor began his career with a national brokerage firm where he passed his General Securities Registered Representative exam and gained portfolio management and design experience.  He has become a frequent writer and speaker on the global economy and US markets.  He has been a conference speaker at Christian Leadership Alliance, Association of Business Administrators Christian Colleges (ABACC), Council for Christian Colleges & Universities (CCCU),  Missio Nexus and other Christian nonprofit seminars across the country.
ABOUT THE SPONSOR
CLA  is grateful for the National Christian Foundation. Their sponsorship of the monthly CLA Webcast enables thousands of leaders to learn and grow as Christ-centered nonprofit  professionals.
Every day, the team at the National Christian Foundation (NCF) serves generous givers just like you with creative solutions, like-minded relationships, and an online giving experience like no other. With God's grace and provision, together, we're mobilizing billions of dollars for the churches and ministries doing His work … around the corner, and around the world.


What is Christian Leadership Alliance?
Christian Leadership Alliance equips and unites leaders to transform the world for Christ. We are the leaders of Christ-centered organizations who are dedicated to faithful stewardship for greater kingdom impact.
Sign up for FREE blog updates.