Outcomes Academy: Time for Online Fall Registration 2017
Let Fall be your season of professional growth!
Fall is in full swing and there is no better time for you to get into your professional back-to-school rhythm. Christian Leadership Alliance (CLA) presents its Fall 2017 Outcomes Academy – Online line-up.  CLA Leaders are committed to lifelong learning and going the extra mile to do whatever they do with God-honoring excellence. Based on biblical principles, these courses are designed to equip and inspire you.
MARK YOUR CALENDAR
Registration Deadline: September 25, 2017
Modules Begin: October 2, 2017
FALL TERM – COURSES
Below you will find the modules offered in the Fall quarter. Each session is 10-weeks in duration and the course is segmented into five sessions. Participants engage in assigned readings, dynamic online presentations, discussion groups and written reflections. The Outcomes Academy facilitators are well-known experts who are ready to guide your experience, stimulate your thinking and ensure you glean the key concepts covered in each session.
Simply click on the course title to learn more about what is being covered in the module. You can also register right from the course description page!
Accounting Basics for Ministry Leaders
Faculty: Rachel McMichael, Senior Manager, CapinCrouse
Category: Financial Management
Biblical Foundations for People Management & Care
Faculty: Lisa Cooper, CCNL, Director of Operations, @ the Crossing, Denver Rescue Mission
Category: People Management & Care
Faculty: Dr. Maggie Bailey, President, Pacific Educational Resources
Category: CCNL – This module is a core requirement for anyone enrolled in the Christian Credentialed Nonprofit Leader (CCNL) program.
Getting Major Gifts: Planned & Noncash Giving
Leadership Basics: Know Your Leadership Style
Understanding Your Target Audience
ABOUT THE OUTCOMES ACADEMY SPONSOR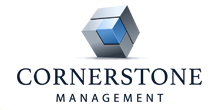 CLA is grateful for the 2017-2018 sponsor of The Outcomes Academy, Cornerstone Management. Cornerstone was founded in 1991 by a team of professionals to provide an independent, turn-key solution to Christian non-profit organizations seeking to outsource their asset management and deferred gift administration.
Cornerstone's team of professionals provides comprehensive investment consulting and administrative solutions for Christian non-profit organizations and individuals in the following areas:
Endowment Funds
Charitable Trusts
Gift Annuity Programs
Donor Advised Funds
Personal Assets
Various Other Split Interest Gifts
Learn more about Cornerstone Management

What is Christian Leadership Alliance?
Christian Leadership Alliance equips and unites leaders to transform the world for Christ. We are the leaders of Christ-centered organizations who are dedicated to faithful stewardship for greater kingdom impact.
Sign up for FREE blog updates.