Outcomes Academy Online: Sharpen Your Edge

Sharpen Your Leadership Edge
Enroll in the Outcomes Academy January Session
It's time to mark your calendars and plan now to sharpen your edge by enrolling in Christian Leadership Alliance's January Outcomes Academy Online.
 SAVE THE DATES
This  year the registration for the Outcomes Academy deadline is January 8, 2018
Classes begin for all those registered on January 15, 2018
Any specific questions about registration, please contact Christian Leadership Alliance Registration Coordinator, Heather Martin. You can reach her via email at Heather.Martin@ChristianLeadershipAlliance.org.
HOW OUTCOMES ACADEMY ONLINE WORKS
Here are some key things you need to know about how the module schedule works.
Outcomes Academy Online modules run for 10 consecutive weeks and the content is covered in five, two-week sessions.
Each two-week session includes: A reflection, assigned reading, review of an interactive PowerPoint presentation, group discussions, and a written reflection on the content covered.
Work is acknowledged and approved by the module facilitator.
You must complete all the designated work in order to receive a certificate of completion.
MODULES OFFERED IN JANUARY
Listed are the titles, faculty, one sentence highlights and the business discipline category. For more information about the scope of each session, faculty bios and how to enroll –  simply click on the module title!
Yes, it's really that easy to sharpen your edge!
Faculty: Mark L. Vincent, Ph.D., CCNL, CEO, Design Group International
This module introduces the biblical foundations of executive leadership.
Category: Executive Leadership
Faculty: Jennifer Bridges, Ministry Financial Professional
This module is designed to help you think about "the big picture" role that accounting plays in the overall ministry.
Category: Financial Management
Faculty: Georgia Joseph, Owner and Founder, Content Strategy Solutions, LLC
The module is designed to provide the leader of a nonprofit organization an executive-level view of how to create and build an engaging brand.
Category: CCNL (This is required for all those enrolled in the credentialed Christian Nonprofit Leaders program.)
Faculty: Shelley Cochrane, CCNL, Vice President, Douglas Shaw & Associates
Every development professional must be proficient in the essential skills and tools for effective development strategy and planning.
Category: Resource Development
Faculty: Joelle Peelgren, Founder/Principal, DeGenaro Peelgren Associates
Most nonprofit organizations don't pay enough attention to developing employees so that teams can reach the desired goals of the organization.
Category: People Management & Care
THE CREDENTIALED CHRISTIAN NONPROFIT LEADER PROGRAM
The Credentialed Christian Nonprofit Leader (CCNL) program is designed to promote biblical principles and professional standards in Christian nonprofit organizations. This program exists because Christian nonprofits need leaders who have proven expertise and certified excellence in their professional fields.
Those who receive the CCNL credential will possess a proven multi-disciplinary understanding of nonprofit leadership. Training traverses all the critical areas of professional practice: executive leadership, resource development, financial management, tax and legal, board governance, people management and care, marketing and communication, and Internet and technology.
Christian Leadership Alliance is pleased to announce the CCNL Credential now earns academic credit towards a Master of Arts program in Organizational Leadership through York College Online.
Comprehensive Services
Cornerstone's team of professionals provides comprehensive investment consulting and administrative solutions for Christian non-profit organizations and individuals in the following areas:
Endowment Funds
Charitable Trusts
Gift Annuity Programs
Donor Advised Funds
Personal Assets
Various Other Split Interest Gifts
Custom Solutions
As a privately held registered investment adviser, Cornerstone is able to design customized investment solutions to meet the specific needs of our clients. Their commitment to independence allows us the freedom to combine cutting edge technology with time-honored investment techniques to enhance our clients' stewardship.
Thorough Experience
Their team has developed unique experience in administering complex split interest gift arrangements. Combined with our commitment to customer service and attention to detail, this experience allows us to fully support the needs of your planned giving staff.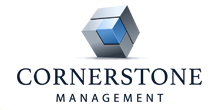 What is Christian Leadership Alliance?
Christian Leadership Alliance equips and unites leaders to transform the world for Christ. We are the leaders of Christ-centered organizations who are dedicated to faithful stewardship for greater kingdom impact.
Sign up for FREE blog updates.