Outcomes Academy Fall Semester 2018

FALL SEMESTER 2018 – IT'S JUST A CLICK AWAY!
It's now that Back-to-School time of year and that means it's also time for leaders to enroll in the Fall semester of the Outcomes Academy Online.
Members of Christian Leadership Alliance are committed to lifelong learning. They devote themselves to being faithful stewards of the work God has called them to do. The Outcomes Academy Online is a learning experience where men and women come together to learn, grow and strengthen their effectiveness as Christ-centered leaders.
Focused on leadership and the business of ministry, every course is rooted in Biblical principles and offers practical applications that will immediate impact how you think and lead.
The Outcomes Academy Online is open to all Christian leaders who seek grow professionally for greater Kingdom impact!
Give instruction to a wise man, and he will be still wiser;
    teach a righteous man, and he will increase in learning.
The fear of the Lord is the beginning of wisdom,
    and the knowledge of the Holy One is insight. – Proverbs 9:9-10, ESV

Mark your Calendar
Registration Deadline: September 24, 2018
Modules Begin: October 1, 2018
Learn more about each session by linking on the session title!
Branding is one of the most powerful tools in an organization's toolbox, and one that can be largely overlooked. This module is designed to help Christian leaders understand what branding is and why it matters to their organization.
Faculty: Suzanne Currier – Strategy Director, Kumveka
Category: Marketing & Communications
This module will equip you to strategically acquire and retain the talented people your nonprofit organization needs. It will help you to develop and maintain a defined talent acquisition lifecycle process.
Faculty: Ray Chung – HR Hope International
Category: People Management & Care
Every member of your team wants to be valued and appreciated. This module examines the importance of individuals on your team feeling truly appreciated in their work setting, and offer ways to clearly and convincingly express appreciation in the workplace.
Faculty: Dan Agne – Owner & Principal Consultant, The Agne Group, LLC
Category: Executive Leadership
Grant income should be a part of your organization's development strategy. But do you know where to start? This module is designed to provide development professionals and ministry leaders with a solid understanding of the role grants can and should play in a ministry.
 Faculty: Amy Karjala – Content and Assessment, RevJen Group
Category: Resource Development
The module is designed to provide the leader of a nonprofit organization an executive-level view of what is required for God-honoring personal, organizational and board leadership. Creating a roadmap, this module lifts a leader to higher thinking about the role of executive leadership and how senior leaders influence others, the organization, the board and those the organization exists to serve. This module is required for all those participating in the Credentialed Christian Nonprofit Leader (CCNL) program.
 Faculty: Tami Heim – President / CEO, Christian Leadership Alliance
Category: CCNL – Required Module Leadership
Make sure you reserve your seat today!
This experience is made possible through the support of the Academy's 2018-2019 sponsor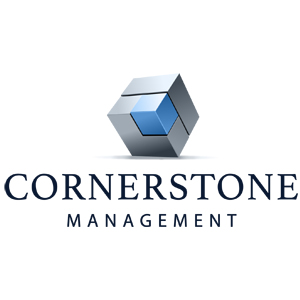 Cornerstone Management was founded in 1991 by a team of professionals to provide an independent, turn-key solution to Christian non-profit organizations seeking to outsource their asset management and deferred gift administration. We encourage you to learn more about how they can serve you and your nonprofit!

What is Christian Leadership Alliance?
Christian Leadership Alliance equips and unites leaders to transform the world for Christ. We are the leaders of Christ-centered organizations who are dedicated to faithful stewardship for greater kingdom impact.
Sign up for FREE blog updates.