Register for the Spring Term: Outcomes Academy Online

Spring Term: Outcomes Academy Online Registration is OPEN!
Outcomes Academy Online Spring Term registration is open now through April 1, 2019
Modules start April 8, 2019
The Outcomes Academy Spring Term offers in-depth leadership training for those who want to go deeper in their operational knowledge. These interactive and innovative 10-hour modules are developed by some of America's top thinkers in Christian leadership, and are facilitated by experts with hands-on experience.
The Alliance offers a vast library of dynamic online modules, and chooses the best mix of options to meet the needs of today's Christian leader. Each quarter The Outcomes Academy Online features one "CCNL" multi-disciplinary module (required for CCNL participants) as well.
 Spring 2019 Term Offerings – Click titles to register!

Faculty: Phyllis Hennecy Hendry – President and CEO, Lead Like Jesus
Because we believe that successful leadership begins on the inside, this course is designed to intentionally focus on a leader's heart motivation, our "why" first. Defining our "why" is not an easy task. It requires soul-searching, an understanding of one's core life values and a desire for a destination that's much more than pure profit or personal success. This course explores the critical questions every leader must answer, differences between a spiritually healthy and an unhealthy heart and how understanding and embracing our identity and an accurate self-awareness will make us much more effective leaders.
Faculty: Kristin Smith – Vice President of Integrated Marketing and Development, Christian Aid Mission
Marketing is one of the most important tools in your organization's toolbox. In this module, participants  learn the fundamentals of marketing and the importance of understanding their target audiences when designing and employing marketing strategies. This module is designed to help Christian leaders understand the fundamental elements of marketing and how they can help to differentiate the organization and its offering(s). It also provides guidance for effectively communicating to an organization's target audiences. Upon completion, the participant will have a better understanding of the four basic marketing principles, and the role target audience knowledge plays in achieving marketing success.
Faculty: Mark L. Vincent, Ph.D., CCNL, EPC – Founder, Design Group International
This module explores the challenges of raising money in a way that is consistent with core biblical teaching. We will examine the image of a sower as a way to understand the work of asking for money, and our responsibility to be generous givers. On a personal level, this module will also provide you with a basic overview of Scripture's teaching on money. You will also be encouraged to develop personal spiritual disciplines to help as you carry out your calling to Christian development work, and your personal commitment to be a faithful steward.
Faculty: Ray Chung – Human Resources Manager, HOPE International
This module considers the unique call of a Christian leader in stewarding an organization's people, its "greatest asset." The module covers a range of topics, including a Christian perspective on work, living out the New Testament's "one another's" in the workplace, the discipleship of employees, and key biblical examples of the importance of effective mobilization of human giftedness in furthering kingdom purposes.
Faculty: Tami Heim – President / CEO
The module is designed to provide the leader of a nonprofit organization an executive-level view of what is required for God-honoring personal, organizational and board leadership. Creating a roadmap, this module lifts a leader to higher thinking about the role of executive leadership and how senior leaders influence others, the organization, the board and those the organization exists to serve. This module is required for all those participating in the CCNL program.
Make sure you reserve your seat today!
This experience is made possible through the support of the Academy's 2018-2019 sponsor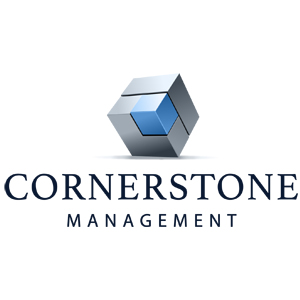 Cornerstone Management was founded in 1991 by a team of professionals to provide an independent, turn-key solution to Christian non-profit organizations seeking to outsource their asset management and deferred gift administration. We encourage you to learn more about how they can serve you and your nonprofit!

What is Christian Leadership Alliance?
Christian Leadership Alliance equips and unites leaders to transform the world for Christ. We are the leaders of Christ-centered organizations who are dedicated to faithful stewardship for greater kingdom impact.
Sign up for FREE blog updates.