The Outcomes Conference 2019: Dr. Michael Oh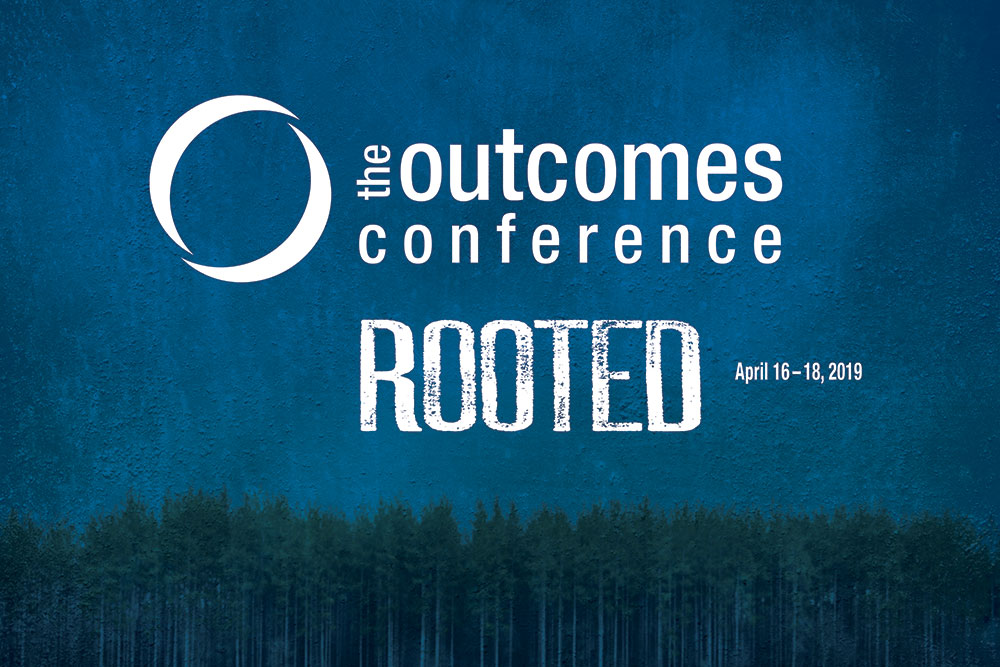 ROOTED: Dr. Michael Oh
Today at the Christian Leadership Alliance Outcomes Conference 2019, the morning general session begins with a word from Dr. Michael Oh.
This week, on the CLA Higher Thinking Blog, we will introduce you to our main general session presenters and the ministries they serve.
If you are not with us in Dallas, we encourage you to follow along on social media platforms to find out what's happening. Everyone will be using the hashtag #Outcomes19. Watch the social stream so you can capture the highlights of what leaders are saying and sharing.
Wednesday, April 17 – The Morning General Session
About Dr. Michael Oh
Dr Michael Young-Suk Oh is Global Executive Director/CEO of the Lausanne Movement.
Michael is of Korean descent, born in America. Michael received his BA, MS, and PhD degrees at the University of Pennsylvania. He also completed an MDiv at Trinity Evangelical Divinity School as well as an MA in Regional Studies, East Asia, at Harvard University.
Michael, his wife Pearl, and their five children served as missionaries in Nagoya, Japan from 2004 to 2016. In January 2004, he founded a ministry called Christ Bible Institute (CBI), which includes Christ Bible Seminary, the Heart & Soul Cafe, and a church-planting ministry. He currently serves as Chairman of the Board of Directors for CBI and Chancellor of Christ Bible Seminary.
Michael's first involvement with the Lausanne Movement was at the 2004 Forum for World Evangelization. Then in 2006 Michael served on the Younger Leaders Planning Team for the 2006 Lausanne Younger Leaders Gathering, where he also gave the keynote address. In 2007 he joined the Lausanne Board of Directors as its youngest member. He has served as Global Executive Director/CEO since March 2013.
About The Lausanne Movement
Across the world today, men and women are faithfully stewarding God's call as leaders and people of influence in organizations, churches, schools, and marketplaces. What would happen if these men and women were to gather together to form God-inspired, catalytic connections within and across regions, generations, shared interests, and ideas? This is the unique calling of the Lausanne Movement: to connect influencers and ideas for global mission.
In his travels around the world, Billy Graham met many leaders who were disconnected from each other. He felt called to bring these leaders together, thus beginning a movement of connections marked by a spirit of humility, friendship, prayer, study, partnership, and hope, which Graham called 'the spirit of Lausanne'. It is in this spirit that world congresses, global gatherings, and issue-specific forums and consultations have been convened for over 40 years, resulting in numerous connections, initiatives, and resources.
Ideas
Lausanne has over 30 diverse issue networks, each led by Lausanne catalysts and centered around a pressing missional opportunity or challenge. These smaller groups of influencers focus on a critical mission topic like the Gospel and Culture, Children at Risk, and Business as Mission.
Regions
From East Asia to Latin America, Francophone Africa to the South Pacific, our regional directors help facilitate connections for mission and give leadership to Lausanne's initiatives across 12 continental or sub-continental regions.
Generations
Younger Leaders Gatherings (YLG) bring together influential evangelical leaders between the ages of 25-35, connecting participants with each other and with other senior global leaders to build up the next generation of influencers. The first two YLGs were held in Singapore in 1987 and Malaysia in 2006, and the third YLG was held in Jakarta, Indonesia, in 2016 (YLG2016).
In conjunction with YLG2016, a new initiative called the Younger Leaders Generation (YLGen) was formed. Over the span of ten years, YLGen will work to build connections across generations by walking alongside younger leaders and connecting them more intentionally to Lausanne issue networks, regions, missional resources, and mentors, as well as to one another through peer groups.
An Invitation
The Lausanne Movement is not an organization, but an organic movement without formal membership structure. Wherever you are in the world, if you're passionate about mission, we invite you to explore the many ways you can connect with the Lausanne Movement.
The movement continues to envision:
The gospel for every person
An evangelical church for every people
Christ-like leaders for every church
Kingdom impact in every sphere of society
Christian Leadership Alliance encourages you to learn more about The Lausanne Movement.
If you are not with us in Dallas, we encourage you to follow along on social media platforms to find out what's happening. Everyone will be using the hashtag #Outcomes19. Watch the social stream so you can capture the highlights of what leaders are saying and sharing about Dr. Michael Oh!
Blessed is the man who trusts in the Lord, whose trust is the Lord. He is like a tree planted by water, that sends out its roots by the stream, and does not fear when heat comes, for its leaves remain green, and is not anxious in the year of drought, for it does not cease to bear fruit.  (Jeremiah17:7-8)

What is Christian Leadership Alliance?
Christian Leadership Alliance equips and unites leaders to transform the world for Christ. We are the leaders of Christ-centered organizations who are dedicated to faithful stewardship for greater kingdom impact.
Sign up for FREE blog updates.