The Outcomes Conference 2019: Mandy Arioto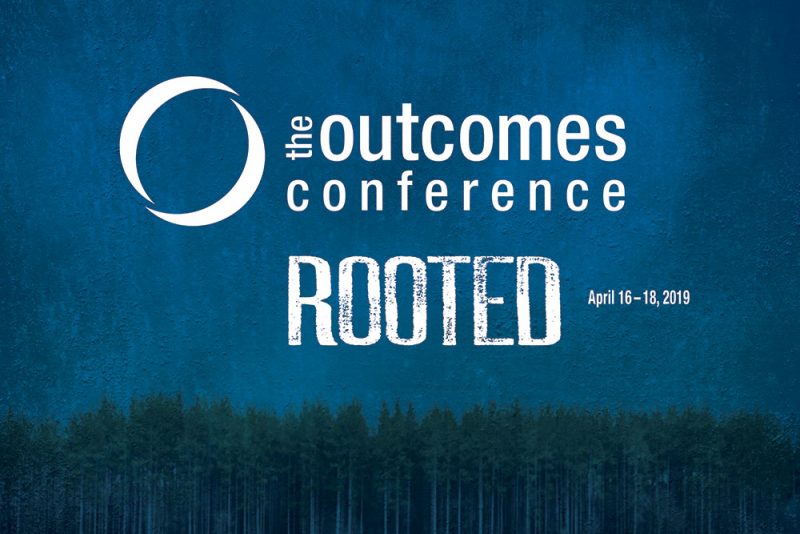 ROOTED: Mandy Arioto
This morning at the Christian Leadership Alliance Outcomes Conference 2019, the general session features Mandy Arioto. This is a special month for Mandy as it marks the release of her newest book, Have More Fun: How to Be Remarkable, Stop Feeling Stuck, and Start Enjoying Life.
In today's blog we will introduce you to Mandy, MOPS International and share and excerpt from the forward of  her book new book, penned by Bob Goff!
Thursday, April 18, Morning General Session
About Mandy Arioto
Mandy Arioto is the President and CEO of MOPS International and is widely known for her unique takes on parenting, relationships, spiritual and cultural issues.
Through MOPS, which influences millions of moms through thousands of groups internationally, Mandy serves as the voice of one of the most influential parenting organizations in the U.S. and around the world.
Prior to joining MOPS, Mandy was a preaching pastor at Mosaic, a church based in Southern California. Mandy has been featured on MSN.com, TheKnot.com, TheNest.com and Fox.
She regularly speaks to national and international audiences. She and her husband, Joe, live in Denver, Colorado and have three young children, Joseph, Ellie and Charlotte.
About MOPS International
MOPS, gathers and supports moms. They believe in the simple but revolutionary idea that remarkable things happen when moms come together, face to face. That's why MOPS rallies women to come together in their own neighborhoods and help each other through this thing called motherhood, one gathering at a time.
Their acronym stands for "Mothers of Preschoolers" because it all began in 1973 when a group of moms of young children banded together to share their lives and parenting journeys. Over the past forty-five years, MOPS has expanded our reach to include moms with older kids, partnering with churches and organizations worldwide to equip and encourage moms in more than 60 countries.
Have More Fun!
When was the last time you had some good and serious fun? If your to-do list has become the boss of you, if you're so exhausted and overwhelmed you can't remember – all of that is about to change. Have More Fun is your crash course to getting unstuck, laughing freely, and enjoying the ride.
We hope you enjoy reading this excerpt frm Bob Goff's forward to Mandy's new book,  Have More Fun: How to Be Remarkable, Stop Feeling Stuck, and Start Enjoying Life.
AN EXCERPT FROM THE FORWARD…
A few years ago my professional bio simply read: "attorney," "diplomat," and " nonprofit founder." Reading it sort of made me want to take a nap.

So when I'd meet new acquaintances, and I'd crack a joke or notice something completely absurd, they'd often glance past me in search for the real grownup. That's why, for the sake of transparency, I change the bio to say: "Chief of Fun & Whimsy."

It felt more honest.

If you were to ask the people who know me best in the world what my one thing is –  what wakes me up every morning, propels me through the day, and rattles around in my head at night before I fall asleep – most of then would say love. It's my thing. It really is.

It's what I was made for, and it's what you were made for.

But, you'd only known me for a few minutes, if you were that hand shaker- shaking your head and wondering what sort of shenanigans would unfold should I be allowed to speak in a court of law – you might also make the reasonable guess that my thing, my one thing was fun.

And you wouldn't be entirely wrong.

I don't really don't like to draw hard and fast lines between love and fun. In my life, and in my family's life, the two are often tangled up together.

You can choose fun too.

You can choose it for yourself, and if you've got a family of folks who are willing to play along, you  can choose it with them.

Deciding to embrace fun is what Mandy Arioto has done, and it's what she can help you do.

One of the many things I love about Mandy is that she has chosen to be about matters most (and by that, of course, I mean fun. obviously. and love). She's been intentional about both of those priorities because there was a moment in her life when she recognized a joy deficit. She noticed that she was only allowing herself to have fun after the things on her to-do list were complete. That she'd been prioritizing productivity over delight. And, in that moment, pausing to look forward and imagine the rest of her days on this earth, she considered whether she needed a new trajectory.

Do I want to check a lot of tasks off of lists, or do I want to celebrate the wonderful life I've been given and invite others to embrace joy along the way?

So Many did something similar to what sweet Maria and I had done years earlier: she committed to living the rest of her days prioritizing fun, love, and legacy.

Mandy has written Have More Fun for you because she is convinced that fun matters. And she's persuaded that, in ways that can't quite be quantified, tiny moments reshape people's hearts. Including yours.

If you're game, fun can change your life.

It can change the lives of the people you love.

And it can change the lives of people you've not yet met, but who you were made to love.

Does that opportunity make you as amped as it does me?

Mandy is inviting you to kick off your shoes, ignore whatever your law-abiding neighbors might think about you, and join her on the journey.

Say yes.

Your neighbors need you to say yes. Your family needs you to say yes. The world needs you to say yes.

And know that as you choose to live with joy and delight and whimsy and fun, I am' cheering you on.

Bob Goff
Pretty fun, right? We encourage you to follow along on social media platforms to find out what Mandy has to share. Everyone will be using the hashtag #Outcomes19. Watch the social stream so you can capture the highlights of what leaders are saying and sharing about Mandy!
May the God of hope fill you with all joy and peace in believing, so that by the power of the Holy Spirit you may abound in hope. (Romans 15:13)

What is Christian Leadership Alliance?
Christian Leadership Alliance equips and unites leaders to transform the world for Christ. We are the leaders of Christ-centered organizations who are dedicated to faithful stewardship for greater kingdom impact.
Sign up for FREE blog updates.