Outcomes Academy Online – Summer 2019

Outcomes Academy Online Summer Session is Ready for You!

Leaders are learners and this summer is an opportunity to be seized. The Outcomes Academy Online Summer session is ready to run! The Academy offers in-depth leadership training on a state-of-the-art online platform. The courses are interactive and the 10-hour modules have been developed by some of America's top thought leaders in Christian leadership. The entire course and group discussions are facilitated by experts with hands-on experience. Dive in – the learning is fine!
MARK YOUR CALENDAR
Registration Deadline: June 17, 2019
Modules Begin: June 24, 2019
MAKE IT COUNT FOR MORE
This summer  you can enroll in two courses that are required for the following Christian Leadership Alliance programs:
Now is a the perfect time to get started on one or both of these experiences.
SUMMER LINE UP
The module is designed to provide the leader of a nonprofit organization an executive-level view of how to create and build an engaging brand, connect that brand with various audiences, and inspire donor support.
(Two sessions in Resource Development; two sessions in Marketing & Communications; one session in Internet & Technology)
Faculty: Griff Freyschlag – Vice President Development, Denver Rescue Mission
Category: CCNL
This module will acquaint you with successful practices for planning, designing and providing employee development. It also provides insight into the positive impact that comes to a nonprofit workplace culture when its people are developed with direct mission outcomes and impact in mind.
Faculty: Joelle Peelgren – Founder/Principal, DeGenaro Peelgren Associates
Category: People Management & Care
This module is designed to help the participant learn what is needed to develop the heart, head , hands and habits of a great leader with Jesus as the model.
Faculty: Phyllis Hennecy Hendry – President and CEO, Lead Like Jesus
Category: Executive Leadership
This module is designed to help you think about "the big picture" role that accounting plays in the overall ministry. It will include insight on communicating finances with boards and committees, and how to best help the governing team to focus on what is important in the financial information they receive.
Faculty: Jennifer Bridges – Co-Owner, Bridges Accounting and Consulting
Category: Financial Management
ABOUT OUR SPONSOR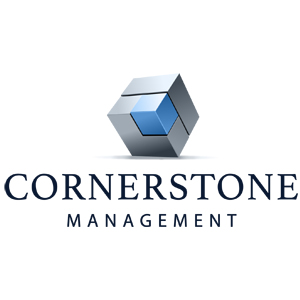 Christian Leadership Alliance is grateful for the support of Cornerstone Management LLC.
The Cornerstone team offers comprehensive investment consulting and administrative solutions. They have proudly provided independent service to Christian non-profit organizations for over 25 years. Learn more about all they have to offer you and your organization!


What is Christian Leadership Alliance?
Christian Leadership Alliance equips and unites leaders to transform the world for Christ. We are the leaders of Christ-centered organizations who are dedicated to faithful stewardship for greater kingdom impact.
Sign up for FREE blog updates.