Outcomes Conference 2020: Meet Ayanda Khumalo
Meet Ayanda Khumalo: Outcomes Conference 2020 Worship Leader

Christian Leadership Alliance is honored to have Ayanda Khumalo leading the worship experience at the Outcomes Conference 2020 in Dallas, Texas, April 7 – 9. He is a gifted artist and we want you to know more about him!
About Ayanda
Ayanda Khumalo is a recording musical worship leader with a unique Afrocentric vibe who can shift from hymns to contemporary songs while also being multicultural in everything he does. Born in Bulawayo, Zimbabwe and now based in Chicago, USA; Ayanda serves as a volunteer Worship leader at the Harvest Bible Chapel Cathedral Campus and assistant Worship leader at The Moody Church in Chicago. He also leads musical worship at Moody Bible Institute and Moody Theological Seminary chapels. He served as Music Pastor and Worship Deacon at Bulawayo Baptist Church in Bulawayo, Zimbabwe for 7 years between 2007-2013.
He has led at Moody's Founders Week 2014, 2015, 2016, 2017, 2018 as well as serving as the Moody Missions Conference Music Director 2014 & 2015. He has produced and co-produced 2 Moody Missions Conference albums and conference producer. He as also worked with Dare2Share leading at their Youth Training Conferences, as well as their  Presidents Fundraising Retreats.
He travels across the USA and the globe leading musical worship at retreats, conference, church; in cities like Chicago, Houston, Jerusalem, Miami, Pretoria, Bulawayo, Francistown to name a few. Ayanda's music features on radio (Moody Radio 90.1FM, PowerFM, FEBA Radio, etc) across different countries like Zimbabwe, Zambia, Botswana, UK and the USA bringing an eclectic sound of Africa and CCM together, as well as featuring on tv on TBN, TBNAfrica, ZBCTV and OmniTV.
Experience His Music
You can listen to Ayanda's singles and albums on Spotify.  He also has a YouTube channel where you can access and watch his music videos.  If you would like to see him live, you will find his tour schedule on Bandsintown. Most of his Fall events are happening in Illinois and Ohio. And of course, you will be able to see him live at The Outcomes Conference 2020.
Now we invite you to enjoy his latest video that premiered September, 2019, TEARS.
CLICK ON THE VIDEO IMAGE TO WATCH IT.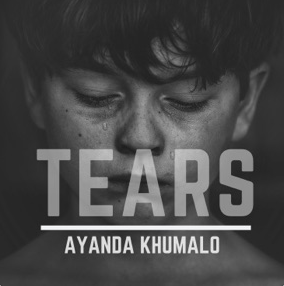 And I heard a loud voice from the throne saying, "Look! God's dwelling place is now among the people, and he will dwell with them. They will be his people, and God himself will be with them and be their God. He will wipe every tear from their eyes. There will be no more death or mourning or crying or pain, for the old order of things has passed away."

He who was seated on the throne said, "I am making everything new!" Then he said, "Write this down, for these words are trustworthy and true."

He said to me: "It is done. I am the Alpha and the Omega, the Beginning and the End. To the thirsty I will give water without cost from the spring of the water of life.

Revelations 21:3-6

If you are a Christian nonprofit, church, academic or business leader, then it's time to register today for the                            premier leadership training event of the year – The Outcomes Conference 2020!
Don't delay, rates go up on November 1, 2019

What is Christian Leadership Alliance?
Christian Leadership Alliance equips and unites leaders to transform the world for Christ. We are the leaders of Christ-centered organizations who are dedicated to faithful stewardship for greater kingdom impact.
Sign up for FREE blog updates.