Outcomes Academy Winter Term Offering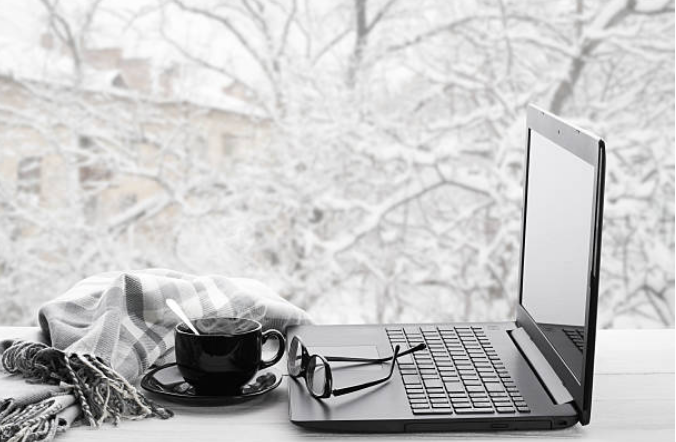 It's Time for the Winter Term!
Yes, it's time for the Outcomes Academy Online Winter term. Mark your calendars and get ready to focus on your leadership and sharpen your skills during the new year. Check out the four great courses being offered that will give you an edge in 2021.
Mark Your Calendar
Registration Deadline: Jan. 11, 2021
Modules Begin: Jan. 18, 2021
Simply the courses and click on the titles below and you will learn more about the course and faculty. Then if you're ready to enroll,  you can do it from here or  the course page!
Make It Count for More
If you are fully committed to growing as a leader, this is also a perfect time to enroll in the Credentialed Christian Nonprofit Leaders (CCNL) program. This 100-hour study equips you to understand the big picture of leading a nonprofit and the  competencies needed to operate it with excellence. During this term, the first required module for this program is being offered, the CCNL1 – Leadership.
If you are ready to earn your credential, then contact Heather Martin, Christian Leadership Alliance registration coordinator :  Heather.Martin@christianleadershipalliance.org
Here's a preview of The Outcome Academy Online Winter Term
Lead Like Jesus
This module is designed to help the participant learn what is needed to develop the heart, head , hands and habits of a great leader with Jesus as the model. The readings, videos, and other materials are designed to help the participant uncover what might be keeping him/her from realizing full leadership potential while helping develop those skills and habits needed to become a leader who leads like Jesus. This is a required course for an
Outcomes Leadership CORE Certificate
….
Faculty: Tami Heim – CCNL, President/CEO, Christian Leadership Alliance
Category: Executive Leadership
---
Last Day to Register: January 11, 2021
Module Start Date: January 18, 2021
Protect Your Ministry's Finances
Protecting your ministry's finances is vital. This module is designed to provide insight into the necessary internal controls an organization should have in place to protect its financial assets. It will also explore the signs and symptoms of fraud and an overview of an internal audit process. It will provide accounting department personnel a better understanding of possible weaknesses in their systems, fraud signals, and an overview of necessary controls.
Faculty: Vonna Laue – CCNL, Consultant
Category: Financial Management
---
Last Day to Register: January 11, 2021
Module Start Date: January 18, 2021
Fundamentals of Major Gift Fundraising
Major gift fundraising is a critical part of any nonprofit organization's portfolio, yet securing major gifts requires wise planning and implementation. This module is designed to introduce simple yet important principles to illustrate the fundamentals of major gift fundraising. Participants will have ten weeks of interaction with fellow colleagues, while engaging in reading and discussions built around the concepts presented in each session.
Faculty: Michael J. Brown – Associate Director, Philanthropic Service for Institutions (PSI)
Category: Resource Development
---
Last Day to Register: January 11, 2021
Module Start Date: January 18, 2021
CCNL Leadership
The module is designed to provide the leader of a nonprofit organization an executive-level view of what is required for God-honoring personal, organizational and board leadership. Creating a roadmap, this module lifts a leader to higher thinking about the role of executive leadership and how senior leaders influence others, the organization, the board and those the organization exists to serve. This module is required for all those participating in the CCNL program. (Three sessions in Leadership; two sessions in Board Governance)…
Faculty: Tami Heim – CCNL, President/CEO, Christian Leadership Alliance
Category: CCNL
---
Last Day to Register: January 11, 2021
Module Start Date: January 18, 2021
About The Sponsor
Cornerstone was founded in 1991 by a team of professionals to provide an independent, turn-key solution to Christian non-profit organizations seeking to outsource their asset management and deferred gift administration.
Comprehensive Services
Cornerstone's team of professionals provides comprehensive investment consulting and administrative solutions for Christian non-profit organizations and individuals in the following areas:
Endowment Funds
Charitable Trusts
Gift Annuity Programs
Donor Advised Funds
Personal Assets
Various Other Split Interest Gifts
Custom Solutions
As a privately held registered investment adviser, Cornerstone is able to design customized investment solutions to meet the specific needs of our clients. Our commitment to independence allows us the freedom to combine cutting edge technology with time honored investment techniques to enhance our clients' stewardship.
Thorough Experience
Our team has developed unique experience in administering complex split interest gift arrangements. Combined with our commitment to customer service and attention to detail, this experience allows us to fully support the needs of your planned giving

What is Christian Leadership Alliance?
Christian Leadership Alliance equips and unites leaders to transform the world for Christ. We are the leaders of Christ-centered organizations who are dedicated to faithful stewardship for greater kingdom impact.
Sign up for FREE blog updates.