Outcomes Conference 2022: Meet Mainstage Presenter Jacinta Tegman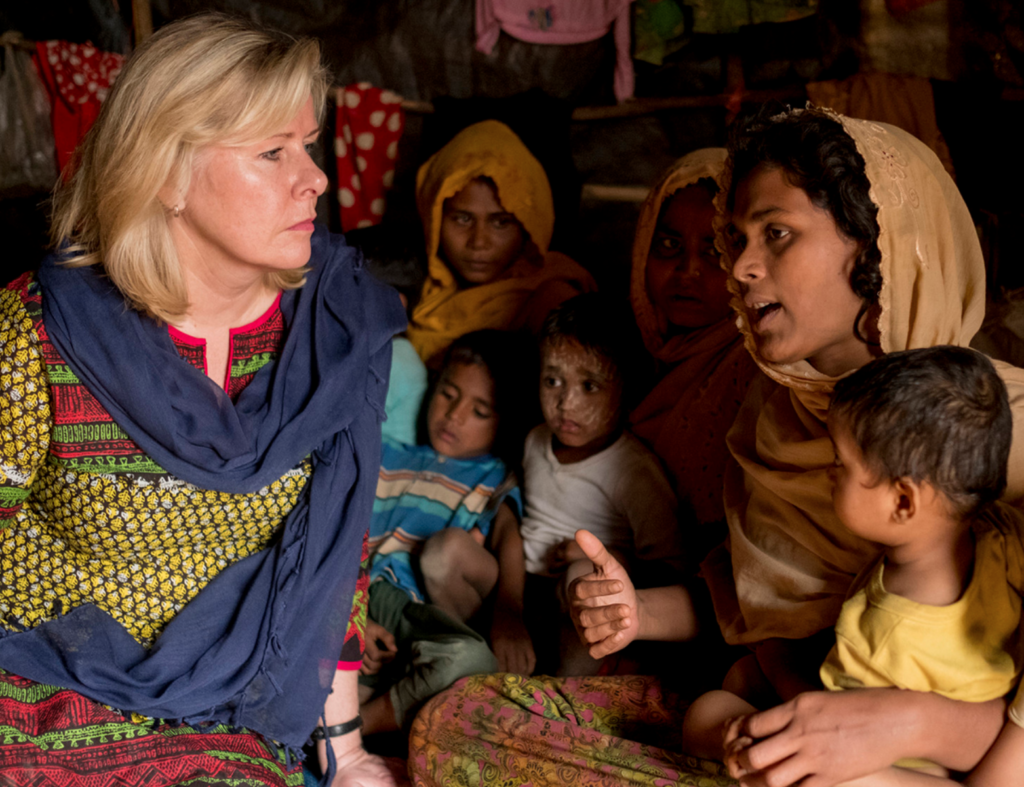 Meet Jacinta Tegman, the CEO of CRISTA Ministries
Christian Leadership Alliance President and CEO Tami Heim had an opportunity to interview Jacinta Tegman, CEO of the Seattle-based CRISTA Ministries. This year, Jacinta will be among the keynote speakers for Christian Leadership Alliance's Outcomes Conference 2022.
Now you can learn more about her journey, perspectives on leadership and the ministry where she serves.
Jacinta's Journey
In December 2018, the Board of Trustees for CRISTA Ministries announced the selection of Jacinta Tegman as CRISTA's next Chief Executive Officer. Tegman is the first female, and just the sixth individual, to serve as CEO in the 70-year history of CRISTA, one of the largest nonprofit organizations in the Pacific Northwest.
CRISTA – which means "Christianity in Action" – is a family of seven unique ministries empowered to serve the needs of the world with the gospel of Jesus Christ. The CRISTA family includes Christian Veterinary Mission, CRISTA Camps, CRISTA Media, CRISTA Senior Living, King's Schools, Seattle Urban Academy and World Concern.
It was World Concern that initially drew Tegman to CRISTA in 2008 as donor relations director. After serving as senior director of international operations, she was named president of the ministry in 2013. Over time, Tegman was appointed to expand her leadership CRISTA-wide, as she served as chief international ministries officer and interim chief operating officer prior to her selection as the successor to CEO Bob Lonac.
Her career includes vast experience in international missions and church leadership, and she recently served as Chair of the Integral Alliance, a global coalition of 23 Christian relief and development agencies around the world (including CRISTA's World Concern ministry). Tegman holds a master's degree from Seattle University (Nonprofit leadership) and a bachelor's degree from Northwest University (Organizational management).
Here are Jacinta's perspectives on seeking God, preparing for leadership, transitions and a message for young women called to lead.
Seeking God's Will
Before I stepped into this role, I prayed for God's will. What does he want from me as I lead this amazing family of ministries? It was such a humbling honor to step into this type of role with an organization like CRISTA. I felt a great responsibility to honor our past and preserve the best elements as we moved forward. We're building something that's not about a person. It's about kingdom work that was in God's heart long before I was born, and Lord willing, will be here long after I'm gone. What a blessing we have to be able to serve a world that has such need. I wholeheartedly knew that I was entrusted with a very definite moment in time, as we all are. Every day provides opportunity for us to strive to meet those needs, and I continue to embrace that opportunity.
Preparations for Leadership
CRISTA is truly one of the most unique nonprofit organizations in the world today, as our family of ministries serve individuals and communities in such distinctly different ways. This complexity can be hard to grasp initially. The 11 years I served prior to becoming the CEO was invaluable for me. It gave me an opportunity to see, watch, and I would say "catch the spirit" of who we are as the CRISTA family. Along the way I have been blessed to work alongside and be mentored by very talented brothers and sisters in Christ, including our former CEO, Bob Lonac. Together we have tackled and worked through issues big and small.
As President of World Concern during a transitional period for the ministry, I had to introduce a lot of necessary change to set the right course for the future. Seeing how that developed over time gave me faith and confidence as I stepped into the CEO role at CRISTA. I knew how faithful God would be to me and this ministry.
Transitions
Leadership development is part of our culture at CRISTA Ministries. It's a big part of who we are. I have felt so blessed to be part of an organization that actively invested in me and countless other emerging leaders. I have in turn relished the chance to invest in the growth of other leaders as well. But I'll tell you, one of the best and most important pieces of advice I've ever received in regards to leadership development was to start by knowing and understanding my own identity in Christ.
Who is God calling you to be? Look within and prayerfully uncover the answer to that question. When you have that answer, fully lean into who you are. Without shame. With total abandonment. Do so trusting that God has a plan for your life. When you do what God calls you to do day in and day out, you will find yourself with less worry and greater confidence about the path in front of you. I can tell you that I had no ambition to become the future CEO of CRISTA when I first arrived. But isn't that just like our God? When we faithfully serve him, he tends to open doors.
A Message to Women Called to Lead
Go for it. Don't be afraid to risk, try or fail. That is simply part of the journey, whether you are a woman or a man, young or with abundant professional experience. I would not give up any failure I've experienced in the past. It can serve as an invaluable learning opportunity, and is part of what leads to future success.
I would also encourage women to be willing to hear from God and do what he says without fear. God, when I fail, you are good. When I succeed, you are good as well. I believe that if we serve and meet the needs of the world, there will always be a platform of leadership for us. Whatever the task in front of you is, no matter the size, do it for the Lord and trust that he will open doors for you.
Find out the Rest of the Story
So much happened after Jacinta stepped in to her CEO role. At the Outcomes Conference 2022, she'll share more of the story. You'll be encouraged by God's faithfulness and benefit from the wisdom she's gained leading courageously through these turbulent times.
####

All Alliance members who register four leaders at one time, earn a fifth registration FREE.

What is Christian Leadership Alliance?
Christian Leadership Alliance equips and unites leaders to transform the world for Christ. We are the leaders of Christ-centered organizations who are dedicated to faithful stewardship for greater kingdom impact.
Sign up for FREE blog updates.