Outcomes Conference 2022: Meet Dr. Michael J. Mantel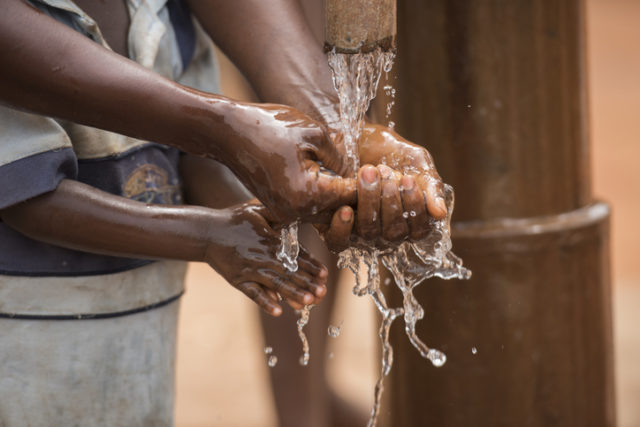 Meet Michael J. Mantel: Mainstage Speaker for the Annual Men's Breakfast
Dr. Michael J. Mantel, CEO of Living Water International, will be joining the Christian Leadership Alliance community at the Outcomes Conference 2022, April 26-28.
Michael will share his story of how death, a diagnosis, natural disasters, and financial concerns launched Living Water International, into a "dark night of the soul." What is a Christian leader to do when life and work grow overwhelming, and God's voice seems silent? Leaders will hear the stories of God's faithfulness and how they gave him the courage and conviction to stay the course.
The Journey
Dr. Michael J. Mantel has dedicated much of his life to mobilizing churches to bring water to the world's thirsty while sharing the love of Jesus Christ. As the president and CEO of Living Water International, a faith-based global humanitarian organization, Mike is a firm believer in the miracle of safe water, and in the biblical vision of the unity of the Body of Christ.
After earning a business degree from Calvin College in 1983 and a decade in business, Mike witnessed firsthand the impact of water when he visited impoverished rural communities in Senegal, West Africa, where his then-employer was sponsoring the drilling of wells. It was during this trip where Mike felt a divine invitation to help thirsty people access clean water—a catalyst for physical and spiritual change.
Prior to joining Living Water International, Mike led various teams at World Vision, earned a PhD in Organizational Development from Benedictine University, enjoyed many years in business, and received the Distinguished Alumni Award from his alma mater Calvin College.
Recently honored by the Houston Business Journal as a Most Admired CEO, Mike has authored, contributed to, or been featured in, articles in the Houston Business Journal, Houston Chronicle, USA Today, Chicago Tribune, Christianity Today, as well as other publications and a number of books.
Michael serves as an elder at Grace Presbyterian Church. He, his wife Natalie, and their four daughters have traveled the world in service with others, and he cherishes the opportunity to invite others to make a difference at home, among near neighbors, and even to the ends of the earth.
Living Water International
Michael has led Living Water International through decades of unprecedented growth by helping church communities around the world become more effective agents of gospel-driven change.
Living Water International mobilizes churches and communities to cultivate sustainable water, sanitation and hygiene programs, and an ongoing witness to the gospel of Jesus Christ. Time and time again they have seen these lasting benefits pave the way for people to flourish – through good health, improved education, stable livelihoods, and thriving relationships.
Through God's provision they have completed over 20,000 water project serving roughly 5 million people funded mostly by generous individual supporters. Recognizing that the physical and spiritual are always intertwined, they strive to faithfully demonstrate and proclaim the gospel of Jesus Christ as they serve along church and community members. They build relationships, ask questions, listen, and tell stories in return. In each community, it is their hope to see local churches equipped and motivated to carry on this integral ministry long after they are gone
Thirsting for Living Water
Michael offers a unique perspective on the global Church. His passion is helping church communities come alive through world-changing action.
He wrote Thirsting for Living Water as a response to the desire of many American churches to help their people find adventure and purpose in God's redemption story.
It was a perfect storm of personal, professional, and natural disaster that threw Mike Mantel into a dark night of the soul, he embarked on a journey through his own life and around the world to rediscover God's presence through the diverse body of Christ.
In Thirsting for Living Water, he invites readers to join him on this adventure. He challenges us open our eyes to the stories of God's faithfulness. His book is an invitation to see where God is already at work: at home, among neighbors, and to the ends of the earth.
It's a story of the holistic gospel, driven by compassion, justice, and mercy, with Jesus at the center. You see an inspiring vision of a unified, global church—in which each of us has a vital role to place.
---

There is still time…what are you waiting for? Find a community where a leader like you belongs!

What is Christian Leadership Alliance?
Christian Leadership Alliance equips and unites leaders to transform the world for Christ. We are the leaders of Christ-centered organizations who are dedicated to faithful stewardship for greater kingdom impact.
Sign up for FREE blog updates.