Podcasts Nonprofits Should Produce By Kenny Jahng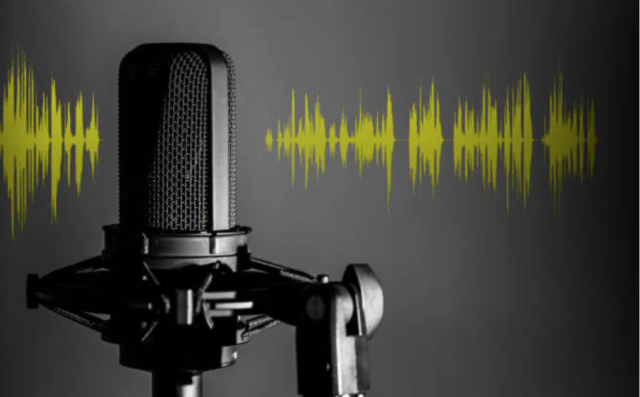 5 Types of Podcasts Nonprofits Should Consider Producing
Podcasts are a great way for nonprofits to connect with their supporters and share their stories in a more personal way. And, just because every nonprofit leader loves to hear this, they can be produced relatively low in budget and easily relative to other content marketing tactics.
Utilizing podcasting as a content marketing tool can help organizations reach new audiences that they may not have otherwise been able to connect with. By creating engaging and informative podcasts, nonprofits and ministries can attract listeners who are potential participants, donors, volunteers, and collaborators. In addition, podcasting can help organizations build brand awareness and create an interactive relationship with their audience at scale.
Here are five types of podcasts that nonprofits should consider producing:
1. Educational
Educational podcasts are designed to provide listeners with information on a particular topic. These podcasts can be used to teach listeners about new topics that the nonprofit supporter audience is interested in that are directly related or tangential to the purpose of the organization's work or it can be for the actual program participants to supplement traditional educational methods.
2. Interviews
Interview podcasts consist of interviews with experts or influential people in a particular field. These podcasts can be used to get insights into a particular topic or to learn more about the people involved in a certain issue. For a community-based nonprofit, interviews with community leaders, volunteers, or key stakeholders could offer dynamic conversations.
3. Narratives
Narrative podcasts tell stories that either educate or entertain listeners. These podcasts can be used to share personal experiences or to share important information in an engaging way. If there is a specific program that the nonprofit offers to the community, following the journey of a participant from when they first encounter the organization through the full transformation experience is one powerful option.
4. News and Commentary
News and commentary podcasts provide listeners with up-to-date news and analysis on current events. These podcasts can be used to keep listeners informed about the latest news or to help them make sense of complex issues. A nonprofit could explore socio / economic / political issues that are connected to the mission and work of the organization.
5. Showcase
Showcase podcasts feature content from a particular organization or individual. These podcasts can be used to introduce listeners to the work of a nonprofit organization or to share the stories of the people involved in its work. Volunteers and donors are heroes. Showcasing them is always a great idea.
Nonprofits should consider producing podcasts as a way to reach new audiences and engage potential supporters. Podcasts offer nonprofits a different way to share their message and connect with people who might be interested in their work.
There are many different types of podcasts that nonprofits can produce, so you have options for the podcast format that will help support your organization's goals.
But the most important part is to just start.

####
Kenny Jahng is a content marketing advisor and communications strategist who helps nonprofit, cause-driven and faith-based organizations / churches. You can connect with Kenny on Twitter @kennyjahng.
---
Oh my, it's time for you to register and save for the Outcomes Conference 2023.
The early registration deadline is available now through October 31, 2022.
---
Be sure to check out the monthly Outcomes Conference Podcast. You'll hear from leaders called to serve, how they are doing it, and what they are learning along the way.


What is Christian Leadership Alliance?
Christian Leadership Alliance equips and unites leaders to transform the world for Christ. We are the leaders of Christ-centered organizations who are dedicated to faithful stewardship for greater kingdom impact.
Sign up for FREE blog updates.