With A Winter Snow to Outcomes Academy, You Must Go!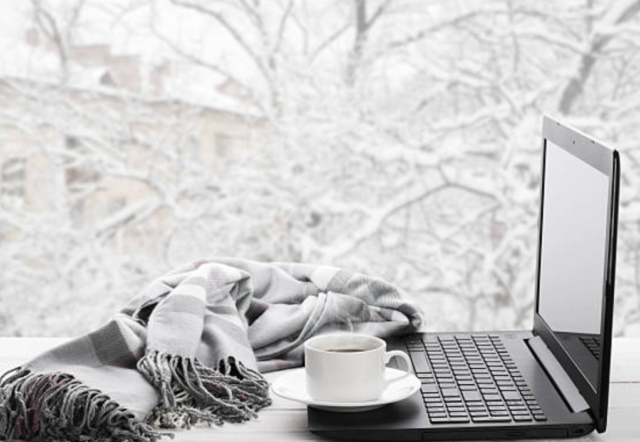 Time to Enroll in the Outcomes Academy Winter Term
It's hard to believe that winter is coming and 2023 is hovering right around the corner. It's the season of celebration and reflection. As a leader, you are probably making time to review this past year. You consider the highs and lows and seek to understand what it was about your leadership that contributed to all of it. You take time to imagine what is possible as the new year unfolds and what will propel you to achieve even greater Kingdom impact.
Now is the time to for you to add to your priority list, the opportunities that will strengthen your mission-critical competency and increase your leadership capacity. If you are ready to make that happen, then enrolling in the Outcomes Academy Winter term may be exactly your next step.
A Window of Opportunity
Open enrollment in the Outcomes Academy Winter Term is happening now through January 9, 2023. The 10-week courses begin on Monday, January 16. and are a mix of learning experiences which include meaningful engagement in a cohort of men and women who, like you, are compelled by their call! the active discussion group is where can come to sharpen and be sharpened.
What to Expect
The ten-week courses are comprised of five two-week sessions. During those two weeks you will experience an inspiration devotion, a selection of readings, a dynamic presentation, and a robust group discussion. Each session concludes with reflective assignment that challenges you to take what you learned and put it into action.
And the bonus is that both courses earn credits for the Credential Christian Nonprofit Leader Program. If you want to super-size the impact of what you learn this term, then enrolling in this educational experience will keep the momentum of growing and going strong in you!
Course Offerings
We are offering two, 10-week courses during this Winter Term. If you are eager to learn more about them, simply click on the course title featured below:
The course is designed to provide the leader of a nonprofit organization an executive-level view of how to create and build an engaging brand, connect that brand with various audiences, and inspire donor support. You will learn to establish your organization's distinctive brand. You will gain insight on how to pursue a sound approach to technology in your organization's communications. And you will gain practical, biblically-based, insight on how to build and steward transformative life-long relationships with your organization's donors. (Two sessions in Resource Development; two sessions in Marketing & Communications; one session in Internet & Technology)
…
Faculty: Michelle Beckham-Corbin – MBA- Director of Marketing & Communications, American Heritage Girls, Inc.
Category: CCNL
---
Because we believe that successful leadership begins on the inside, this course is designed to intentionally focus on a leader's heart motivation, our "why" first. Defining our "why" is not an easy task. It requires soul-searching, an understanding of one's core life values and a desire for a destination that's much more than pure profit or personal success. This course will explore critical questions every leader must answer, differences between a spiritually healthy and an unhealthy heart and how understanding and embracing our identity and an accurate self-awareness will make us much more effective influencers….
Faculty: Tami Heim – CCNL, President/CEO, Christian Leadership Alliance
Category: CCNL Elective
---
We hope you will explore what's possible and commit to a personal investment in your leadership!

Thanks to our 2022 – 2023 Outcomes Academy Online Sponsor:


What is Christian Leadership Alliance?
Christian Leadership Alliance equips and unites leaders to transform the world for Christ. We are the leaders of Christ-centered organizations who are dedicated to faithful stewardship for greater kingdom impact.
Sign up for FREE blog updates.