Outcomes Academy Summer Term Is Ready for You!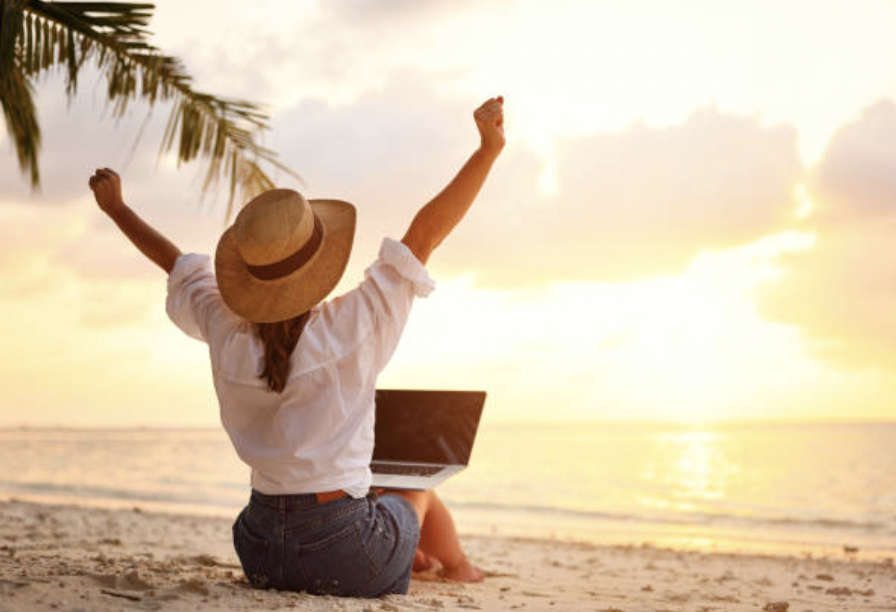 Outcomes Academy Summer Term is Open for Registration
The Outcomes Academy Online runs its Credentialed Christian Nonprofit Leadership (CCNL) Program courses four times a year. This summer, you can choose from either a required course or an elective that will keep you on track to complete this professional credential. You'll experience ten weeks in an interactive cohort that includes leaders from various nonprofits. Meet leaders who come to sharpen and be sharpened!
Mark Your Calendar
Registration Deadline: Mon, June 19, 2023
Courses Begin: Mon, June 26, 2023
Enrollment fees per course:
$397 for Christian Leadership Alliance members
$597 for nonmembers
You must use your member credentials to sign in to the Outcomes Academy Online platform before you can register. If you are not a member and what to enroll, please get in touch with CLA@christianleadershipalliance.org to secure access to registration!
And you do not need to be enrolled in the CCNL Program to register for these courses. They are all designed to build mission-critical competency in all nonprofit professionals.
Summer Sessions
Leadership from the Shepherd's Perspective explores the biblical concept of shepherd leadership and the belief that the timeless model of the shepherd applies, as does God's Word – everywhere one influences and impacts others. The shepherd leadership principle is grounded in the three pivotal elements of Provision, Protection, and Presence. Shepherding is imperative to effectively influencing, moving, and leading from a fully biblically-based perspective from the Board room to on-site indigenous team members and volunteers, from the office to the field, and first-world to third-world countries.
During this course, participants will explore a shepherd's responsibilities for leading literal sheep. They will dive into their personal leadership experiences, dig into Scripture to translate biblical principles into immediately applicable and practical behaviors, and create a customized Shepherd's Operating Manual.
Faculty: Holly Culhane – Co-Founder and CEO
Category: Executive Leadership
---
The course is designed to provide the leader of a nonprofit organization an executive-level view of what is required for the God-honoring stewardship of finance, tax, legal, and people management and care. Attention to these foundational aspects of leading a ministry well is essential to establishing excellence and transparency.
This module is required for all CCNL program participants and is highly recommended for all executive directors, CEOs, COOs, CFOs, and Human Resource Executives. (Two sessions in Financial Management; one in Tax & Legal; two in People Management & Care.)
Faculty: Joelle Peelgren – Founder/Principal, DeGenaro Peelgren Associates
Category: CCNL
---
Defining our "why" is not an easy task. It requires soul-searching, understanding one's core life values, and a desire for a destination that's much more than pure profit or personal success. Because we believe that successful leadership begins on the inside, this course intentionally focuses on a leader's heart motivation, our "why" first.
This course will explore critical questions every leader must answer, the differences between a spiritually healthy and an unhealthy heart, and how understanding and embracing our identity and an accurate self-awareness will make us much more effective influencers.
Faculty: Tami Heim – CCNL, President/CEO, Christian Leadership Alliance
Category: CCNL Elective
---
Salute to the Outcomes Academy Sponsor
Cornerstone Management generously supports the Outcomes Academy Online 2023—They partner with faith-based institutions to help them remain focused and always on their mission.
They specialized in three cores areas:
2. Planned Giving Administration and;
3. Gift and Estate Designed Consulting.
The Alliance is grateful for their faithfulness in giving their best to the organizations they serve!



What is Christian Leadership Alliance?
Christian Leadership Alliance equips and unites leaders to transform the world for Christ. We are the leaders of Christ-centered organizations who are dedicated to faithful stewardship for greater kingdom impact.
Sign up for FREE blog updates.