Fall Outcomes Academy 2019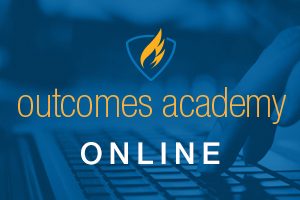 Fall Outcomes Academy 2019
07/15/2019
Fall Outcomes Academy 2019

Academy Registration is open through 9.23.19 | Modules start 9.30.19
The Outcomes Academy (Online) offers in-depth CLA leadership training for those who want to go deeper in their operational knowledge. These interactive and innovative 10-hour modules are developed by some of America's top thinkers in Christian leadership, and are facilitated by experts with hands-on experience.
 Each quarter the Alliance features one "CCNL" multi-disciplinary module (required for Credential Christian Nonprofit Leader  participants) as well. And each quarter you have the opportunity to take an online course that will help you earn your certificate for the Outcomes Leadership CORE program (OLC.)
Fall 2019 Term Offerings
Click the course for details and to enroll!
Christian Leadership Alliance gives thanks for its 2019-2020 Outcomes Academy Online sponsor, Cornerstone Management. 
Their support helps to makes this learning experience possible. We appreciate their commitment to the mission of equipping and uniting leaders called to transform the world for Christ. Please visit their website to learn more!