Outcomes Academy Online Summer 2022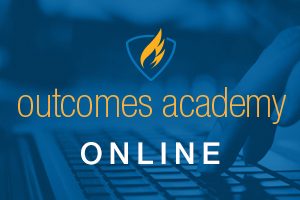 Outcomes Academy Online Summer 2022
04/25/2020
Mark Your Calendars!
Summer 2022 Term – Presented on the NEW Outcomes Academy Online Platform
Registration Deadline: June 20, 2022
Modules Begin: January 27, 2022
The Outcomes Academy (Online) offers in-depth CLA leadership training for those who want to go deeper in their operational knowledge. These interactive and innovative 10-hour modules are developed by some of America's top thinkers in Christian leadership, and are facilitated by experts with hands-on experience.
Advanced Programs
Each quarter the Alliance features one "CCNL" multi-disciplinary module (required for Credential Christian Nonprofit Leader  participants). Fall is the prefect time to begin your CCNL journey!