WIN WAREHOUSE CLA MEMBER BENEFIT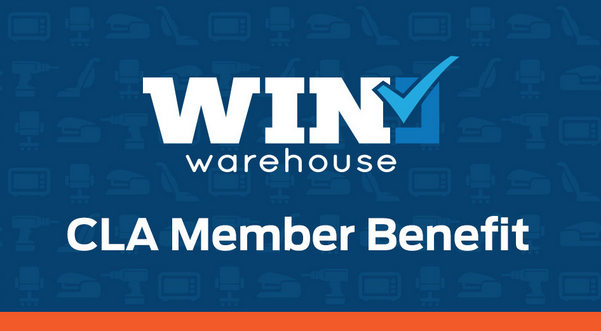 CLA nonprofit members eligible for a WIN Warehouse membership!
Now CLA membership qualifies nonprofits for a premium WIN Warehouse membership! Win Warehouse helps nonprofits save more on the products they need to fulfill their mission so they can do more good. WIN's corporate partners donate their excess inventory and WIN organizes the items and makes them available to nonprofit members to order in exchange for just a small handling fee.
Your Premium WIN Membership Includes:
Access to 1000's of free products and resources
Access to WIN Online
Access to volume discounts
Exclusive Weekly "WINsday" email with notification of new products
WIN Referral Program benefits
10% discount on all Handling Fees
Premium membership alert – "WINsday" email on Tuesday
Premium member-only quarterly advanced email notification
ACTIVATE YOUR WIN ACCOUNT TODAY!