Accounting Basics for Ministry Leaders
Content Contributor: Vonna Laue, Executive Vice President, ECFA
Facilitator: Jennifer Bridges - Co-Owner, Bridges Accounting and Consulting
Category: Financial Management
---
Last Day to Register: Jan 14, 2019
Module Start Date: Jan 21, 2019
---
Learning Objectives
To introduce non-accountants to the basic accounting information contained on the balance sheet and income statement of a nonprofit organization
To provide participants with a better understanding of the requirements for recording financial information and certain limitations that may apply
To help those outside the accounting department be aware of how and why information is processed by the controller or bookkeeper
To offer a general understanding of the accounting role and function within a nonprofit organization
To help leaders to best interact with the accounting function within their organizations
Module Overview
Every nonprofit leader should have a basic understanding of the accounting roles and responsibilities within that organization. This basic accounting principles module is designed to provide an overview of how accounting is done for a ministry and the requirements for presenting financial information for the primary account balances. It is a high level perspective that will allow individuals throughout an organization to obtain a general understanding of accounting information.
Requirements for Receiving Credit
Credit for the module will be determined on the following criteria:
Successful completion and submission of five Reflection assignments demonstrating that the participant has read required resources and reviewed the presentation content.
Engage in all topic forum discussions for all five sessions.
Required Textbooks
The Bible Additional articles will be available from within the module once it begins.
Facilitator Bio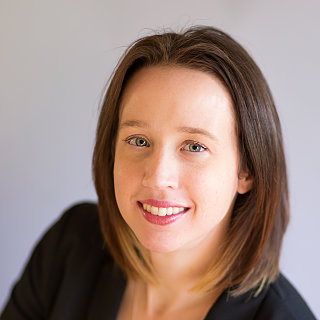 Jennifer Bridges - Co-Owner, Bridges Accounting and Consulting
Jennifer is a ministry financial professional who most recently served as the Controller for FamilyLife, a wholly-owned subsidiary of Cru (Campus Crusade for Christ). Prior to joining FamilyLife in 2014, Jennifer worked in various finance roles at Fortune 500 companies including Verizon Wireless and Windstream Communications. She is a licensed CPA and holds a Bachelor of Science in Accounting from Arkansas Tech University and MBA from the University of Arkansas. Jennifer currently resides in central Arkansas with her husband, William and their daughter, Shelby.