Applying the 5 Languages of Appreciation in Your Workplace
Content Contributor: Paul White, PhD., President, Appreciation at Work
Facilitator: Dan Agne - Owner & Principal Consultant, The Agne Group, LLC
Category: Executive Leadership
---
Last Day to Register: Jun 21, 2021
Module Start Date: Jun 28, 2021
---
Learning Objectives
Learn to better identify and articulate the negative results in organizations which occur when managers, employees and volunteers do not feel truly valued by their colleagues
Differentiate between behaviorally-based employee recognition practices and character-based authentic appreciation, and provide Biblical support for the concept of appreciation in work-based relationships
Describe the core components necessary for appreciation and encouragement to be effectively communicated in work based relationships
Learn practical actions that can be implemented in current work relationships that will effectively communicate appreciation to team members and colleagues with the 5 Languages of Appreciation
Identify the common challenges in applying the principles of appreciation and learn processes for overcoming obstacles to implementing these principles
Module Overview
Every member of your team wants to be valued and appreciated. This module examines the importance of individuals on your team feeling truly appreciated in their work setting, and offer ways to clearly and convincingly express appreciation in the workplace. We will examine the negative impact of a work culture that doesn't communicate value to employees. Then utilizing The 5 Languages of Appreciation in the Workplace and related resources, this module offers supervisors, directors and employees of nonprofit organizations a better understanding of authentic appreciation, including how to communicate appreciation effectively and how to overcome common obstacles to implementing these proven principles.
Requirements for Receiving Credit
Credit for the module will be determined on the following criteria:
Successful completion and submission of five Reflection assignments demonstrating that the participant has read required resources and reviewed the presentation content.
Engage in all topic forum discussions for all five sessions.
Required Textbooks
Chapman, G. & White, P. (2011). The 5 Languages of Appreciation in the Workplace: Empowering Organizations by Encouraging People. Chicago: Northfield Press. ISBN 9780802461766 www.appreciationatwork.com
Bible study supplement (available from within the module once it begins)
Facilitator Bio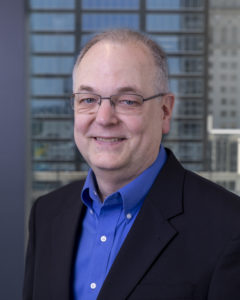 Dan Agne - Owner & Principal Consultant, The Agne Group, LLC
Dan Agne is a Premier Partner and Certified Facilitator with the Appreciation at Work organization. In addition to providing independent consulting and training through his own company, The Agne Group LLC, Dan has over 35 years of experience in large corporations. He held leadership positions in sales, marketing, management, and business operations for major building systems companies (Johnson Controls, Tyco/SimplexGrinnell, and Trane). He received his MBA from Dallas Baptist University, is credentialed as a Registered Corporate Coach (WABC), and certified as a consultant/facilitator with several other leading organizations. Dan Agne and The 5 Languages of Appreciation in the Workplace book's co-author, Dr. Paul White, have occasionally combined their expertise to coauthor articles for blogs and magazines. They applied the message of The 5 Languages of Appreciation to sales professionals and their managers for more productive relationships. The book's principles apply to many workplace settings, and Dan teaches it in profit and non-profit organizations. As an Associate Pastor for his local church, Open Bible Christian Church (OBCC) of Dayton, Ohio, Dan teaches The 5 Languages of Appreciation to church leaders and teams. Whatever the setting, Dan's passion and insight makes for a compelling learning experience.