CCNL Stewardship
Content Contributor: CLA Advisory Council: Billy Burnett, Vonna Laue, Stephen Oakley, Bob Lipps, Chad Carter, Bethany Palmer
Facilitator: Lisa Cooper - CCNL, Director of Operations, Samaritan House
Category: CCNL
---
Last Day to Register: Sep 23, 2019
Module Start Date: Sep 30, 2019
---
Learning Objectives
Learn the fundamentals of internal controls, policies and procedures that help a leader of a ministry to better steward its finances.
Comprehend the budget and financial reporting process and how it is an integral part of financial stewardship.
Review the significance of liability, employment laws and tax compliance in an organization and why the right counsel can be the difference maker.
Understand why the stewardship of talent acquisition; employee performance management, team development, and leadership alignment are foundational for a Christ-centered organization.
Develop a working knowledge of human resource administration, compensation, benefits, legal compliance, and the value of strong employee communications, engagement and satisfaction.
Module Overview
The module is designed to provide the leader of a nonprofit organization an executive-level view of what is required for the God-honoring stewardship of finance, tax, legal and people management and care. The attention to these foundational aspects of leading a ministry well is essential to establishing excellence and transparency. This module is required for all those participating in the CCNL program and is highly recommended for all executive directors, CEOs, COOs, CFOs and Human Resource Executives. (Two sessions in Financial Management; one session in Tax & Legal; two sessions in People Management & Care)
Requirements for Receiving Credit
Credit for the module will be determined on the following criteria:
Successful completion and submission of five Reflection assignments demonstrating that the participant has read required resources and reviewed the presenetation content.
Engage in all the topic forum discussions for all five sessions.
Required Textbooks
All required resources will be available for download from within the module, once it begins.
Facilitator Bio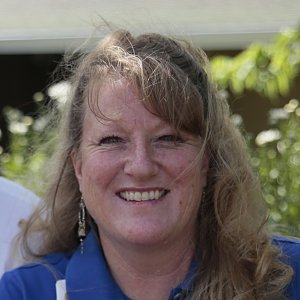 Lisa Cooper - CCNL, Director of Operations, Samaritan House
Lisa Cooper, CCNL, recently moved to Catholic Charities and is the Director of Operations @ Samaritan House. She will oversee the entire facility including an off campus women's shelter. Lisa recently departed from the Denver Rescue Mission, after a ten year assignment, where she was the Director of Operations. It was an amazing learning and growing opportunity. The Lord led her to seek a place where she could have a larger impact, and the doors were opened at Samaritan House. She has a bachelor's in Business Management and is pursuing an Organizational Leadership master's degree with an emphasis on change management and strategic innovation. Lisa currently holds a real estate brokers license (28 years). She loved teaching at a career college in Denver for four years, both online and in the classroom. Her training certifications include ALICE (active shooter), Senior trainer for CPI (non-violent crisis intervention), CCNL and ServSafe Manager.