Fundamentals of Major Gift Fundraising
Content Contributor: J. Paul Fridenmaker, Senior Director, Generosity Path
Facilitator: Michael J. Brown - Associate Director, Philanthropic Service for Institutions (PSI)
Category: Resource Development
---
Last Day to Register: Sep 23, 2019
Module Start Date: Sep 30, 2019
---
Learning Objectives
Gain a fresh and renewed confidence regarding the deeply relational ministry that one has with their major donors
Implement practical action steps to upgrade your major donor program
Create vital parts of a major donor program, such as your case for support, and fresh stories of transformation from your ministry
Follow a stellar approach to networking that will increase the number of people you are in touch with for potential major gifts
Develop new connections to colleagues who can stay in touch for mutual learning, networking, and encouragement
Module Overview
Major gift fundraising is a critical part of any nonprofit organization's portfolio, yet securing major gifts requires wise planning and implementation. This module is designed to introduce simple yet important principles to illustrate the fundamentals of major gift fundraising. This includes the sacredness of the task, and the deeply relational playfulness and fun of this work. Participants will have ten weeks of interaction with fellow colleagues, while engaging in reading and discussions built around the concepts presented in each session. Upon completion of this module you will be able to implement creative strategies and tactics for a successful major donor program in your organization.
Requirements for Receiving Credit
Credit for the module will be determined on the following criteria:
Successful completion and submission of five Reflection assignments demonstrating that the participant has read required resources and reviewed the presentation content
Engage in all topic forum discussions for all five sessions
Facilitator Bio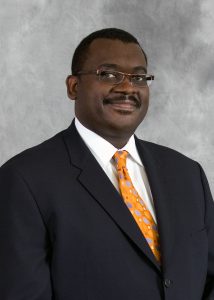 Michael J. Brown - Associate Director, Philanthropic Service for Institutions (PSI)
Michael is passionate about helping organizations attract donors desirous of partnering to serve community needs.  He enjoys a 25-year career in marketing, fundraising, and door research.  After a decade of leadership in Fortune and Global companies, he launched his career in the nonprofit sector as Senior Vice President of Client Services for one of the largest fundraising agencies in the country.  He has led consulting engagements serving clients like Wycliffe Bible Translators, Northwestern Radio, Moody Bible Institute, and Feeding America.  For the past four years, he has been serving the fundraising training and consulting needs of Seventh-day Adventist institutions including those in the healthcare, education, and humanitarian relief sectors. He remains president and owner of a boutique consulting firm—Targeted Insights, LLC—and is pursuing a Ph.D. in Leadership at Andrews University.  Michael loves the Lord, spending time with his wife and children, and teaching youth to apply the Word of God.