Managing the CEO/Board Relationship Well
Content Contributor: Mark L. Vincent, Ph.D., CCNL, CEO/Senior Design Partner, Design Group International
Facilitator: Doug Mazza - International Board Member, Joni and Friends
Category: Executive Leadership
---
Last Day to Register: Sep 21, 2020
Module Start Date: Sep 28, 2020
---
Learning Objectives
Equip the executive to map and utilize the assets available within the board
Provide an up-to-date understanding of the complementariness of the board and executive roles
Establish the importance of, and methods for, board recruitment, board development and board succession
Define and put boundaries around fundraising responsibilities for the board and executive
Demonstrate the value of well-executed executive transition and succession
Module Overview
This module prepares executive leaders to enter into or strengthen a healthy working relationship with the board of the organization they serve. Often, executive and board relationships fail to exhibit a proper mix of using power appropriately, governing well, effectively establishing and monitoring executive and organizational effectiveness, and handling executive transition. Both the board and the executive bear responsibility in managing these items well. This module will explore the executive and board relationship in light of serving as stewards of the organization and its mission. Each session concludes with a reflection assignment that becomes an educational tool for the ongoing development of executives and their boards. Topics will include building the board/executive relationship, sharing power appropriately, recruiting board members, fundraising and executive transition/succession.
Requirements for Receiving Credit
Credit for the module will be determined on the following criteria:
Successful completion and submission of five Reflection assignments demonstrating that the participant has read required resources and reviewed the presentation content.
Engage in all topic forum discussions for all five sessions.
Required Textbooks
The Bible Additional articles will be available from within the module once it begins.
Facilitator Bio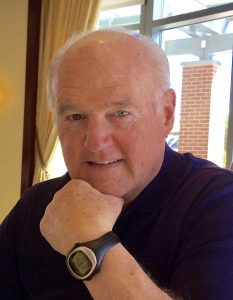 Doug Mazza - International Board Member, Joni and Friends
Doug served as President and Chief Operating Officer of Joni and Friends from 1999 until 2019, overseeing an era of tremendous growth. During his tenure, Doug took the vision of Joni Eareckson Tada and helped make Joni and Friends the authoritative voice on Christian outreach to the world's 660 million people with disabilities and their families. Earlier in his career, he served as the top American executive for American Suzuki Motor Corporation, as well as the top American executive for Hyundai Motor America, where he served five years as Chief Operating Officer. Doug is the recipient of the Faithful Stewards National Outstanding Leader Award.