Build a Mentoring Culture
Content Contributor: Dr. Liz Selzer
Facilitator: Evalerie L'Heureux - CCNL, Director of Human Resource Services, Joni and Friends
Category: Executive Leadership
---
Last Day to Register: Sep 23, 2019
Module Start Date: Sep 30, 2019
---
Learning Objectives
Understand the benefits of mentoring both for individuals and for organziations
Be equipped to begin a mentoring initiative in your organization that includes both structured and unstructured elements
Develop the basic skills needed for successful mentoring relationships
Be prepared for challenges that may arise in a mentoring initiative due to generational, gender, culture or nationality diversity
Empower emerging leaders
Module Overview
This module will introduce and engage you with the powerful tool of mentoring. It will provide the tools needed to integrate mentoring into your personal development and discipleship efforts. It will help you to integrate mentoring into your organization to increase effectiveness for your emerging leaders. We will also explore how to successfully mentor people of different generations, genders, cultures and nationalities/globally. Upon completing this module you will understand why mentoring is critical to any organizations effectiveness, and know how to capitalize on the relational synergies and increased organizational effectiveness a mentoring culture creates. You will be able to not only implement mentoring in your personal life, but to also empower emerging leaders while enhancing the pursuit of organizational strategic goals.
Requirements for Receiving Credit
Credit for the module will be determined on the following criteria:
Successful completion and submission of five Reflection assignments demonstrating that the participant has read required resources and reviewed the presentation content
Engage in all the topic forum discussions for all five sessions
Facilitator Bio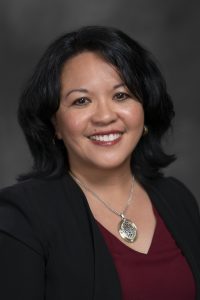 Evalerie L'Heureux - CCNL, Director of Human Resource Services, Joni and Friends
Six years ago, Evalerie joined Joni and Friends and has been instrumental in improving processes, training, and programs that enhance services to their employees and promotes the Lead Like Jesus culture.  She strongly believes that by developing and engaging employees professionally, personally, and spiritually, employees will have a greater commitment to the mission, goals, and values of the organization and to their work that God has called them to.  Evalerie graduated with a Bachelor's degree in Business Administration, Marketing from Santa Clara University in CA.  She is a certified facilitator in both Lead Like Jesus and Biblical DISC.  She began her career in Marketing and worked for many years as a Director with involvement in senior staffing decisions and employee training.  Evalerie had an opportunity to stay at home to raise her four children, and continued to offer marketing consultations to business owners, schools, and churches while also providing marital counseling with her husband and mentoring through church ministry.  She is passionate in helping others that they may put their hope in the Lord and acknowledge Him in all that they do at the workplace, home, or wherever God calls them.