The Annual Fund: Securing Ongoing Donations
Content Contributor: John B. Savage, EMBA, Founder & President, The Savage Group LLC
Facilitator: Henry Doorn, CCNL - Director of Stewardship, Westminster Seminary California
Category: Resource Development
---
Last Day to Register: Jun 22, 2020
Module Start Date: Jun 29, 2020
---
Learning Objectives
Understand the key purpose and components of an Annual Fund
Know the role the Annual Fund plays in a diversified development program
Analyze the current state of the Annual Fund within your own organization/ministry
Develop capability to design, build or improve an Annual Fund program
Recognize the best sequence for rolling out the various components of an Annual Fund program – whether a solo shop or a growing development team
Module Overview
Your nonprofit organization needs regular givers. The Annual Fund is the key that unlocks the door to ongoing donations, and consistent support from givers who believe in your kingdom cause. The Annual Fund comprises an array of development initiatives to secure regular giving to your organization. This module will provide emerging development professionals with a good understanding of the role of the Annual Fund in engaging and solidifying donor relationships as part of a diversified development program, and to equip them to take their program to the next level.
Requirements for Receiving Credit
Credit for the module will be determinded on the following criteria:
Successful completion and submission of five Reflection assignments demonstrating that the participant has read required resources and reviewed the presentation content.
Engage in all the topic forum discussions for all five sessions.
Required Textbooks
Nouwen, Henri, A Spirituality of Fundraising, 2010, The Henri Nouwen Legacy Trust
Frank, John R., The Ministry of Development, 2010, Design Group International.
Suggested Reading
John R. Frank and R. Scott Rodin, Development 101: Building a Comprehensive Development Program on Biblical Values, Kindle Edition available or paperback.
Facilitator Bio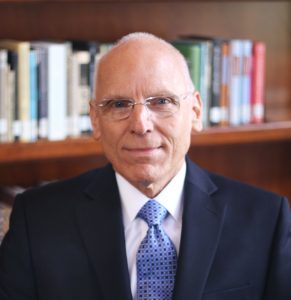 Henry Doorn, CCNL - Director of Stewardship, Westminster Seminary California
Henry has served at Westminster Seminary California (WSC) for 17 years. He helps to manage the constituent database and is responsible for the seminary's relationships with the churches, mid-level donors, and a select group of annual donors. He works with the Development team in exhorting people to conform to the image of Christ and to participate with God in His work at WSC by employing the gifts and the goods that God has given them through offering involvement opportunities and instruction in Biblical stewardship while encouraging intercession and investment in ministry. Henry earned his Christian Non-profit Leader Credential in 2012 and is a member of the Christian Leadership Alliance.