The Steward Leader
Content Contributor: Mark L. Vincent, Ph.D., CCNL, Founder, Design Group International
Facilitator: Tami Heim - CCNL, President/CEO, Christian Leadership Alliance
Category: Executive Leadership
---
Last Day to Register: Apr 05, 2021
Module Start Date: Apr 12, 2021
---
Learning Objectives
Demonstrate the ability to articulate the key question a Steward Leader seeks to answer
Gain an understanding of the foundation of the Steward Leader
Understand where the Steward Leader model fits with the other leadership theory and models
Reflect on where the student is in the journey of becoming and acting as a Steward Leader
Be able to implement the Steward Leadership module utilizing an accompanying set of tools
Module Overview
What does it mean to be a Steward Leader? In this module you will be introduced to the Steward Leader model of Christian leadership, in both theory and practice. This module will explain why it is an advance in leadership theory and practice, while drawing extensively from biblical understandings of both discipleship and leadership. We will define the core question the Steward Leader model seeks to answer, and explore how it fits within the spectrum of leadership models and theory. Most importantly, this module will help you examine your own leadership journey, and practically apply the Steward Leader model. At the end of this module you will be able to articulate your own understanding of what it means to be a Steward Leader.
Requirements for Receiving Credit
Credit for the module will be determined on the following criteria:
Successful completion and submission of five Reflection assignments demonstrating that the participant has read required resources and reviewed the presentation content.
Engage in all the topic forum discussions for all five sessions.
Facilitator Bio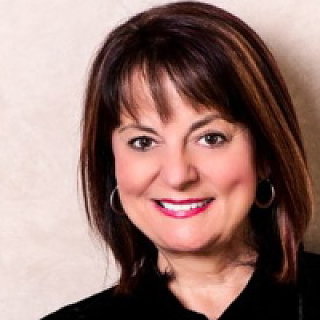 Tami Heim - CCNL, President/CEO, Christian Leadership Alliance
Tami Heim has been the president and CEO of Christian Leadership Alliance, headquartered in San Clemente, CA, since January 2012. Her professional career includes executive leadership experience in the technology, marketing, publishing and retail industries.
She has served as a partner in The A Group – Brand Development, executive vice president and chief publishing officer for Thomas Nelson Publishers, and as the president of Borders, Inc. After graduating from Purdue University in 1980, she entered the management-training program at Federated Department Stores and continued to serve in various leadership roles until leaving in 1996..
Her board experience includes serving on the nonprofit boards of EQUIP, Lead Like Jesus, Christian Alliance for Orphans, Growing Leaders, Christianity Today, and Christian Leadership Alliance.