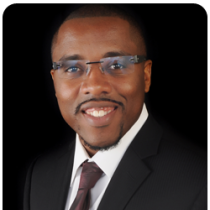 Jason Caston is an Internet church developer, author and digital ministry enthusiast who has worked with some of the largest ministries in America. With over 10 years of experience in web development, course development, mobile development and digital ministry, Caston has proven that his cutting edge technological savvy and business acumen have made him a sought after Internet Church expert. Notable accomplishments are having built internet church campuses for T.D. Jakes Ministries and Ever Increasing Faith Ministries, helping T.D. Jakes Ministries reach over 1 million facebook fans and establishing mobile websites and apps at numerous other churches.
In 2012, Caston penned and published The iChurch Method, a five part approach to establishing an internet church presence and advancing a ministry online. This method has been used at hundreds of ministries and college campuses throughout the nation. More recently, Caston published the sequel to The iChurch Method and continued to educate churches and ministries how to best utilize online solutions.
Caston received his undergraduate degree from Devry University Online and graduated Summa Cum Laude. Caston received his graduate degree, a MBA with a focus on eCommerce from Keller Graduate School of Management and graduated Summa Cum Laude.