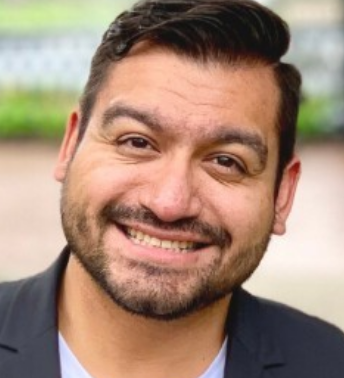 Jay Cordova
Internet & Technology (Ministry)
Jay Cordova is a bilingual, multicultural, and innovative executive in non-profit and for-profit sectors. Jay has an extensive record of developing brands, leading leaders, and building creative teams to help organizations advance their goals through non-traditional methods. Jay has been a keynote speaker hundreds of times to groups all over the world. Jay has been directly involved in the strategy and launch of 200+ corporations and continues to consult today on business and go-to-market development across 25 US states.
Since 2004, Jay has pastored in Indiana, Illinois, Michigan, Texas, and Wisconsin. He is an active member of the Fossores Chapter House which helps shape the future of the Church through innovation, creativity, and training. The Chapter House is a research and development center for pastors and leaders offering retreats and online programming with a multitude of topics to greater increase their efficacy, creativity, and leadership.
Jay leads the team at Computers In Ministry, a full-service technology partner supporting faith-based organizations in accomplishing their mission. Computers In Ministry has been built on long-term ministry partnerships since 1996. They have worked with 100+ nonprofit Christian ministry organizations nationally with a global impact. Their newest initiative is a School of Ministry Technology, offering full-service technology education programs and courses for individuals and organizations seeking to upskill in technology, systems planning, and certifications to validate their expertise, knowledge, and experiences.
As a technical founder, Jay has launched dozens of phone/mobile apps, network applications, and ecommerce websites since Dot-Com Boom in Y2K. One of the most valuable lessons learned throughout all his experiences is the need for both relational and technical acumen when in any leadership role. The ability to flex from the visionary leader to execution mode, while maintaining healthy relationships, has been a key in his success.
Jay studied communications, ministry, and music at Spring Arbor University (Michigan) and International Bible Institute (Illinois) where he developed a passion for growing businesses and non-profit organizations to reach their full potential. Jay is certified in Lean Six Sigma (Green Belt), WiLD Leaders Coaching (Master), Sandler Sales (Foundations), and several technical development languages for applications and web systems. A product of the coaching process, Jay specializes in personal + organizational development, growth strategies, and systematic change implementation. His unique perspective comes from years of intentionality, motivation, passion for change, and travel to 28 countries.
Jay lives in Indianapolis, Indiana with his wife, Kaylin and 3 (almost 4) kids, Ariana, Henry, and Avery. They enjoy traveling, being outdoors, solving puzzles, playing games, riding hoverboards, and cooking with fire. Jay is an avid sports fan, coaches recreational soccer, and playing music.