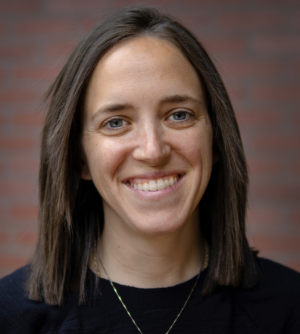 Carly Berna
Marketing & Communications (Ministry)
Carly Berna has been with Jewish Voice Ministries International since 2013 and is the Vice President of Marketing and Communications. Carly earned her undergraduate degree in Business Administration from Northern Arizona University, her MBA from Pepperdine University, and her Masters in Biblical and Theological Studies from Phoenix Seminary. She is an adjunct faculty at the Pepperdine Graziadio Business School teaching Marketing courses. Carly's background in marketing is extensive, with a wide array of experiences in the non-profit sector, including medical, public affairs and education, as well as for-profit small businesses and start-ups.
Carly is passionate about marketing and believes it is the intersection between creative thinking and data analysis. She finds great joy in utilizing her gifting with an organization that is spreading the Gospel around the world and conducting humanitarian/medical outreaches to some of the most impoverished Jewish communities in the world.
Carly has resided in Arizona for over 20 years after relocating from her native state of Wisconsin and is a long-standing member of Scottsdale Bible Church.