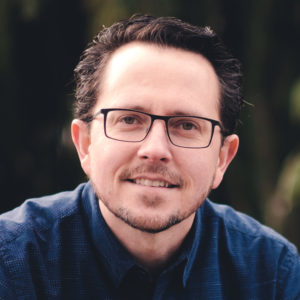 Founder of  Imago Consulting, consultant, speaker, and writer, Dave Raley works with leaders and organizations to help them grow their nonprofit or business. Over two decades, Dave has worked with more than 100 organizations to identify and understand opportunities, develop new strategiess  and launch new products and initiatives.
Dave is the co-founder and host of the Purpose & Profit Podcast – a show about the intersection of nonprofit causes and for profit businesses. The show has featured guests and lessons from the likes of Charity: Water, Disney, Oreo Cookies, International Justice Mission, and Netflix.
Once described as someone who "connects the dots, identifies trends, and advances breakthrough thinking," Dave speaks regularly at conferences, retreats, and events around country.
Globally, he is involved with the Lausanne Movement as a member of the Workplace Ministry Network and Communications Working Group.
Dave and his wife Heather reside in Poulsbo, Washington, with their two daughters. They are active members of Newlife church in Poulsbo, volunteering and serving as elders.
 ***
Imago Consulting is a professional advisory firm that helps businesses and nonprofits create profitable growth by developing innovation. Imago works with leaders to identify trends, respond to disruption, develop new initiatives, and create action plans that get implemented.