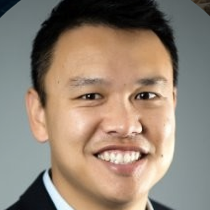 Michael Wong is the CFO and Chief Operating Officer of Global Christian Relief.  The organization served persecuted Christians around the world.
Prior to that he was the CFO of Open Doors USA. In his role there he Leads Finance, Strategy and Operations. His areas of responsibility include: Information Technology, Human Resources, Database Management, Accounting, Finance and Strategic Planning. He joined the team in 2015.
He currently serves as a Board Director for FVO Solutions.
Prior to serving at Open Doors USA, he gained leadership experience at AIP Aerospace, Crane Controls, World Vision, Warner Bros. Entertainment and Deloitte.
He is a graduated from Pepperdine University with a BS in Business Administration and received his MBA from Biola University in 2004.
Finance Committee