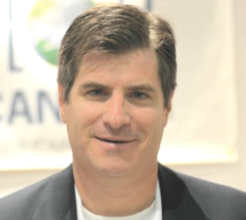 Scott Wennermark
Internet & Technology (Ministry)
Scott Wennermark has served as the Director of Strategic Advancement for American Bible Society (ABS) since January, 2005.  Scott leads the .BIBLE top-level domain team and serves the church by advancing ABS's mission through the informed and measured pursuit of strategic partnerships so all people may experience the life-changing message of the Bible.
Scott designed and launched many ground-breaking initiatives and partner programs, pioneering numerous firsts for ABS including:
.BIBLE Top-Level Domain initiative (www.get.bible)
Bible Search tool (www.bibles.org)
Concert mobile marketing and online user-generated content strategies
Future.Bible podcast (www.future.bible)
Global United Bible Society partnership adding first-time e-commerce capabilities for 38 countries
Prior to ABS, Scott worked with many well-known nonprofit and for-profit entities including: National Geographic Society, Prison Fellowship Ministries, Ethics Resource Center, Internet Society, Crosswalk.com, and MCI.  Scott also founded Wennermarketing which helped organizations grow by leveraging partnerships and technology for greater missional impact.
Scott received his Bachelor of Science in Organizational Communication from Missouri State University and attended Imperial College in London, England where he conducted sociological research. He has been married for 22 years and has a daughter who attends Virginia Tech.  Scott enjoys exploring the outdoors, hiking, mountain biking, and playing golf and pickleball.