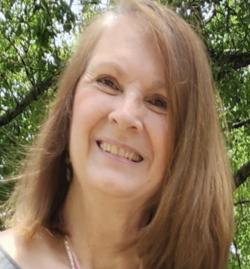 Cyndi Marcy
CCNL Administrator
Cyndi Marcy administers Christian Leadership Alliance's Credentialed Christian Nonprofit Leader (CCNL) program. This multi-disciplinary professional credential promotes biblical principles and professional standards in Christian nonprofit organizations. Cyndi will ensure that all CCNL participants are on track to achieve their goals.
Cyndi is a dedicated professional with a passion for lifelong learning. She is a relationship builder, and she actively seeks feedback to continuously improve program offerings, ensuring they remain current and responsive to the evolving needs of learners.
Active in women's leadership, Cyndi has years of experience in nurturing and guiding women in their spiritual development and helping women reach their full potential. She has a gift for connecting with women of diverse backgrounds and ages, helping them discover their God-given purpose, and finding strength and inspiration in their spiritual journey.
Cyndi was privileged to be a devoted stay-at-home mom to five children and has a deep love for her family and a passion for creating a nurturing and fulfilling home environment. She and Gordon have been married for 36 years, have 12 grandchildren, and live in Montgomery, TX. She currently serves on the Board of Directors for iWork4Him Ministry.