York University MA Degree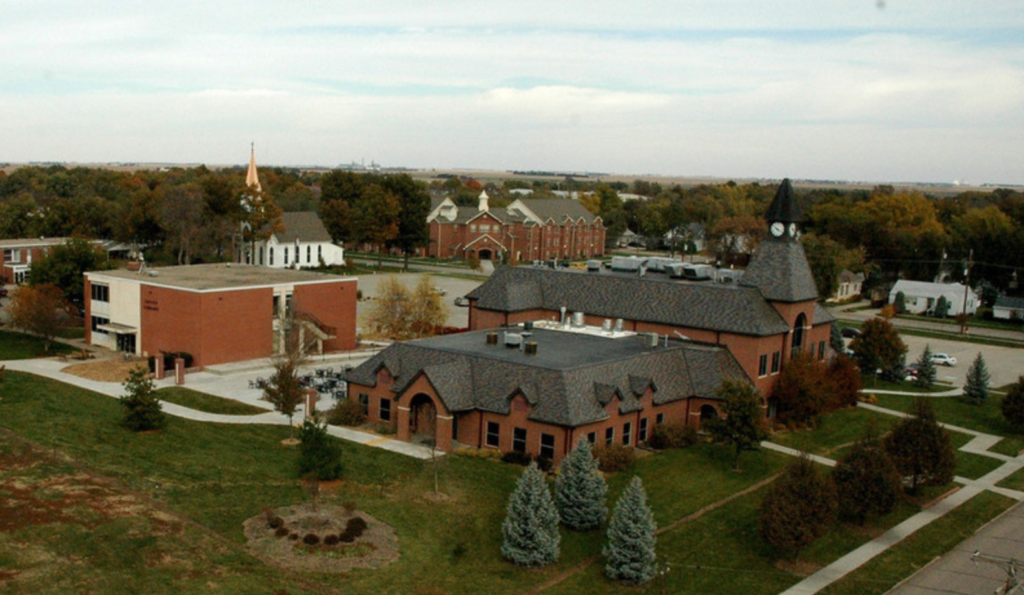 Christian Leadership Alliance is pleased to announce a way for you to make your Credential Christian Nonprofit Leader (CCNL) count for more through our special relationship with York University Online.
Earn and Advanced Degree
You can now apply for a Master of Arts in Organizational & Global Leadership at York University Online. Designed for adult learners, with a bachelor's degree in any discipline, this spiritually based, affordable graduate degree is offered 100% online. Advance your career in ministry, nonprofit, healthcare, business, education, or service-related industries while maintaining balance in other areas of your life. Watch York Video
Is this program for me?
The Masters in Organizational & Global Leadership program is for leaders in diverse settings including business, healthcare, nonprofit, churches, schools, criminal justice, law enforcement, sports management, educators and coaches. Leaders from any field will be able to make application of concepts to their own specific field of leadership growth and development.
How long will the program take to complete?
It is a 36-hour program consisting of 12 courses; 8-week terms; 6 terms per year. You may choose to complete the program in one year or may take longer depending upon your schedule. Christian Leadership Alliance members with an active Credential Christian Nonprofit Leader (CCNL) certificate are eligible to receive six credits toward their degree through York University. Applicants with completed CCNL credential will be able to apply their CCNL for up to 6 Masters credit hours saving time and money!
For those with an active CCNL, in order for you to receive credit towards this degree, you must have completed the CCNL Leadership, CCNL Stewardship and CCNL Relationship modules plus the capstone project. If those have not been completed, the CCNL Administrator will work with you to develop a plan to complete this requirement.
Special Offer for Christian Leadership Alliance
---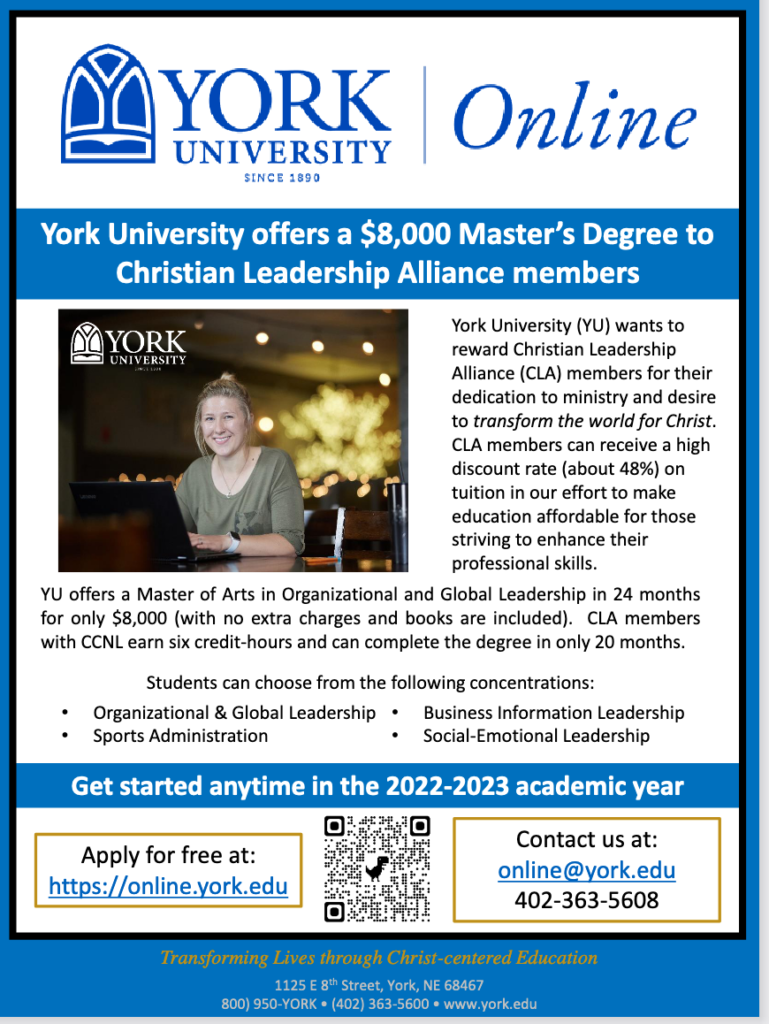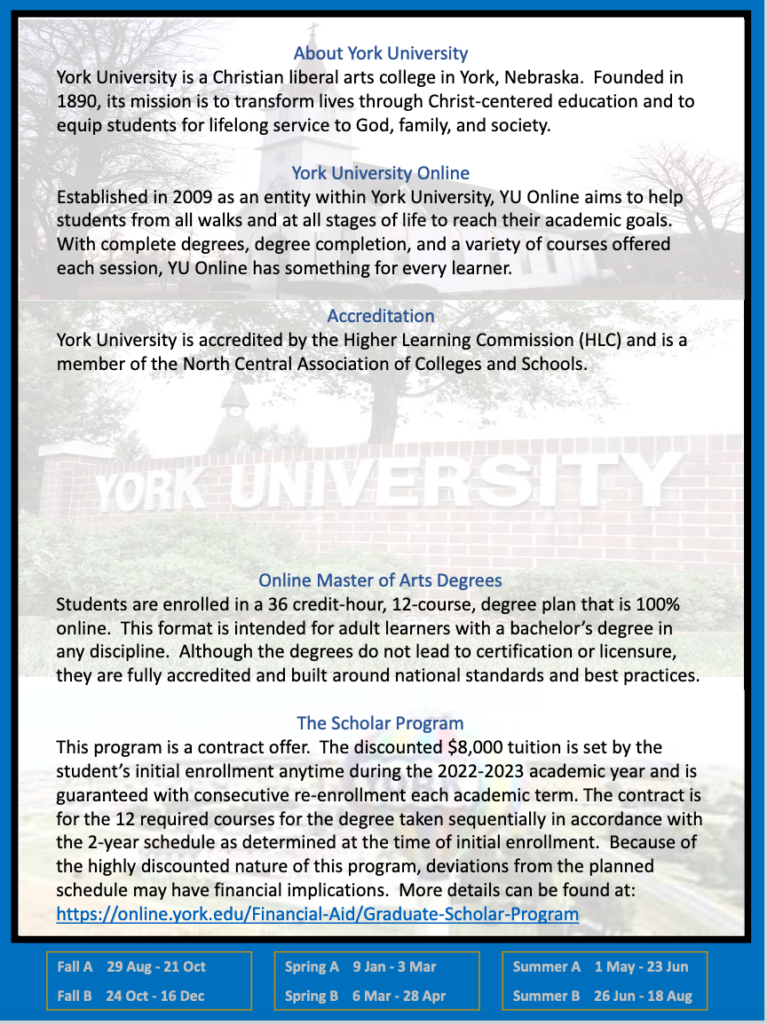 ---
What is my next step?
Contact the Registrar at (949) 487-0900, ext. 118 or email registrar@christianleadershipalliance.org
To learn more about York University's schedule and start dates click here.
Christian Leadership Alliance will confirm your CCNL status and ensure all the requirements for academic credit have been achieved. If additional work is needed, the Alliance will work with you on options to complete what you need before enrolling in the Master of Arts program at York University Online. Once you have been confirmed, the Alliance will connect you with admissions staff at York University.