Is Steward Leadership Different than Servant Leadership?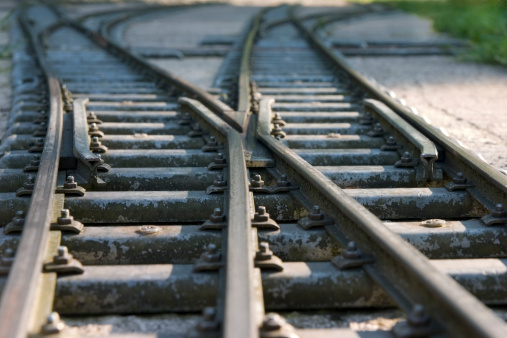 Although deeply rooted in Judeo-Christian heritage, the first formal application of servanthood to leadership appeared in 1970 with the writings of Robert Greenleaf. A Quaker by background, Greenleaf introduced the idea of servant leadership while a manager at AT&T.
Greenleaf defined it as follows: "Who is the servant-leader? The servant-leader is servant first. […] It begins with the natural feeling that one wants to serve, to serve first. Then conscious choice brings one to aspire to lead." Many other writers have joined Greenleaf's call since his seminal work, making servant leadership the dominant model among Christian nonprofit leaders today.
Another leadership model called steward leadership was proposed by Dr. Robert Clinton in 1987 as one of four biblical models. Steward leadership is based on the role and practices of the steward as one who manages the resources of others in order to accomplish their objectives.
This approach to leadership hasn't received the attention that servant leadership has over the years, and only recently with the writings of Peter Block and Dr. Scott Rodin has the model been elaborated. Stewards always were slaves and servants under their masters or owners, which has led many to confuse the two models and assume that they are one in the same. But are they?
In comparing the two models, I believe that steward leadership encompasses the best concepts of servant leadership but in a more comprehensive model that better addresses the unique aspects of nonprofit leadership. Let's look at a brief comparison of both models and then evaluate specific differences between the two.
SERVANT LEADERSHIP
Strategy:  To ensure that other people's highest priority needs are being served and they develop as persons
Core Identity: Servant
Style of Leadership: Participant
Characteristics: Listening, empathy, healing, awareness, persuasion, conceptualization, foresight, stewardship, commitment, and community
Primary Action: Serve people's highest priority needs – "Servant first, leader second."
Goal of Leadership: Empowered follower
STEWARD LEADERSHIP
Strategy: To achieve the objectives of the "owner" by managing the people and resources for growth
Core Identity: Steward
Style of Leadership: Between authoritarian and participative
Characteristics: Intrinsic; altruism, responsibility,  respect for authority
Primary Action: Lead the organization to accomplish the desires and objectives of stakeholders.Leverage and grow the resources
Goal of Leadership: Fulfilled mission and sustainable organization
Although the two leadership models share many similarities in motivations and characteristics, there are significant differences that set the two approaches apart from one another.
Servant leadership fails to address several key aspects of organizational leadership: the role and objectives of the owner (especially God), the impact of non-ownership, resource management, and accountability.  Althoughmany nonprofit leaders acknowledge that they believe in servant leadership, but also admit that as a model it isn't singularly adequate to provide all of the principles and skills necessary to explain the full range of experiences and challenges that nonprofit leaders face.
Servant leadership may share assumptions and characteristics in common with steward leadership, but the two are not synonymous.
In my opinion, steward leadership has greater potential to address significant challenges in nonprofit leadership than servant leadership and is the more inclusive model that subsumes the other.
What's your opinion? Which type of leader are you?
##
Kent Wilson, PhD is a leadership coach and nonprofit leadership specialist. After running nonprofit organizations for 30 years, he now serves as an executive coach with Vistage International and the Nonprofit Leadership Exchange in Colorado Springs.
Check out Christian Leadership Alliance  where you can explore, engage, experience and belong to a group of lifelong learners, called to transform the world for Christ.


What is Christian Leadership Alliance?
Christian Leadership Alliance equips and unites leaders to transform the world for Christ. We are the leaders of Christ-centered organizations who are dedicated to faithful stewardship for greater kingdom impact.
Sign up for FREE blog updates.