The Performance Management Link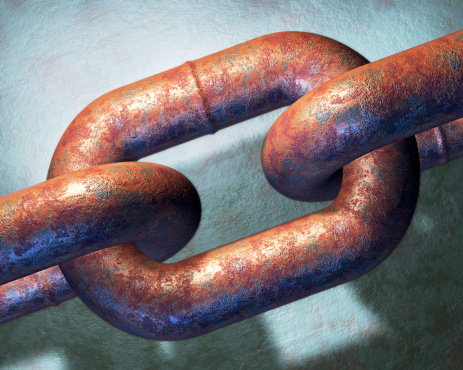 According to the Best Christian Workplaces Institute, many "certified best" Christian workplaces use performance management processes to help direct performance. This then elevates the level of ministry effectiveness and encourages practices that build healthy workplaces. These healthy workplaces are yet another indicator that there is a direct link between flourishing cultures and effective performance management processes.
That's why it's so important to have well-trained managers and employees with a structured process for regular, ongoing, healthy communication.
If you're looking to achieve the greatest results from performance management, the focus of leaders must be on the processes related to employee coaching and development. According to a study in the December 2007 edition of Talent Management, coaching generated a 150 percent greater return than the "performance-review only" approach.
A well-done performance management process yields higher levels of engagement, retention, and organizational performance. The key is to change the focus: Concentrate on establishing effective performance management behaviors first, and then make sure the performance management system reinforces and supports those behaviors. Performance management must be more than a formal appraisal system; it should be an everyday part of a high-performance culture.
Requirements of Effective Performance Management
Communicating expectations on a regular basis
Providing feedback in real time whenever exceptional or poor performance is observed
Finding new opportunities to help employees develop expertise that will maximize his/her potential.
The best leaders avoid the common mistakes and exhibit the following positive attitudes and characteristics:
Healthy Habits
Coach (Communicate and influence others toward a positive outcome.)
Empower your team. Stop micromanaging, and be results-oriented.
Express interest in team members' personal success, well-being, and professional development.
Communicate and listen to your team.
Express a clear vision and strategy for the team with opportunity for buy-in.
Demonstrate that you have technical skills, so you have the credibility to help advise the team.
When you focus on these healthy habits you are able to continually upgrade the leadership capabilities of your organization. And it gives every member of your leadership team some level of control over the outcome.
Ultimately, every team wants to win. However, successful execution relies upon the commitment and plans of capable leadership. Fortunately, as Christians, divine assistance is available. While it's not automatic, we can "Commit [our] works to the Lord, and [our] plans will be established" (Proverbs 16:3 NRSV).
The difference between the unsuccessful and the successful is their commitment to personally grow and develop their potential. I encourage you to make this commitment for yourself and your organization. When properly executed, this daily investment will yield both personal and professional growth in your people and your ministry.
##
Chad Carter is the vice president of human resourde for The Gideons International, a minitry that share the world of God in over 190 nations. He also serves as a member of the CLA Advisory Council in the area of People Management and Care. This is excerpt from the 2013 Summer edition of Outcomes Magazine.
CLA Online Academy starts in September 9m 2013. Here's what's new…
People Management & Care

What is Christian Leadership Alliance?
Christian Leadership Alliance equips and unites leaders to transform the world for Christ. We are the leaders of Christ-centered organizations who are dedicated to faithful stewardship for greater kingdom impact.
Sign up for FREE blog updates.