3 Gifts from God on Our Cancer Journey
It was probably the worst scenario for my wife, Jenni, to find out that she had breast cancer. It was January 19, 2011 and she was alone. I was in England fulfilling my PhD residency requirement. Sammy and Sophie, our two teenagers, were at school. She got a phone call. It was the doctor saying she had early stage breast cancer. Rather than revisit the treatments she endured, I'd like to share three gifts from God on our cancer journey.
1. God is enough.
We decided to wait to tell Sammy and Sophie until I returned from England. On Sunday, January 23, 2011, we made our favorite chocolate chip pancake breakfast and broke the news to them. We were not prepared for what would happen.
Sophie (13 years old at the time) took Jenni into our bedroom, sat her down and expressed this: "Mommy, people probably look at us and think that God has blessed us because we seek to serve Him and that we don't understand suffering. This will just give us a chance to show the world that God can carry us through suffering." Wow! The biblical truths we had taught Sophie over the years burst forth that day.
Sophie was right! And God repeatedly reminded us though her and her brother that He was and is enough to get us through anything. We never fully realized that God is all we need until He was all we had to hold on to.
2. The miracle of having Christ in the cancer journey is peace.
Barring Christ's return in our lifetime, all of us are going to die, which is why we say the miracle of Christ in the cancer journey is not necessary healing, it is "peace that passes all understanding" (Philippians 4:7).
When bills came that we did not have the money to pay, we gathered as a family and called to God for help. What happened? He filled us with peace as we waited on Him. Unsolicited, six checks came to us that exactly paid the bills. God provided.
When we were tempted to fear or forget God's presence with us, Sammy (14 years old) was a rock who helped fill our hearts with peace through music. He loves contemporary Christian music and through the ups and downs of the journey, synced our iPhones with songs he thought might bless us. Biblical truths proclaimed through music enveloped us with the peace of God.
Each time Jenni endured a medical procedure, we had peace. And this may sound nutty, but at times, we had more peace than our friends who reached out to encourage us. Ever since then we have had the privilege of pointing others to Jesus, the bottomless source of fathomless peace.
3. Every day is a gift.
The Disney movie, Kung Fu Panda, has a memorable maxim that proclaims a lesson we learned in our journey: "Yesterday's history and tomorrow's a mystery, but today is a gift, that's why they call it the present."
In viewing "the present" as a "gift," it changes how we live each one. As it is better to give gifts than receive them (Acts 20:35), we have learned that each day is a gift from God to be enjoyed and shared with others in a way that reflects our love and gratitude to God for His blessings. Every moment of every day truly is a gift from God.
It was about two years ago today when despite all the advances in modern medicine, our oncologist said, "Jenni, we don't know how to help you." We prayed, tried homeopathic supplements, prayed some more, and in God's providence, something clicked. Jenni regained her strength and, by God grace, remains cancer free to this day.
Why share all this? The gifts we received aren't just for us; they are for you too. Remember: God is enough. His peace is priceless, and each day is a gift. We pray our story and these gifts bless you today.
##
Gary G. Hoag, Ph.D.  provides spiritual and strategic counsel for leaders for encouraging Christian generosity. To receive his daily Meditations, visit www.generositymonk.com or email him at gary.hoag@generositymonk.com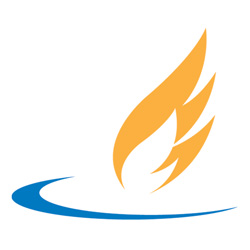 Today is a good day to register for the 2014 CLA National Conference in Dallas. Gary Hoag is among our keynote presenters. He will be leading our daily morning devotions during this very special time of fellowship and learning. Special savings today through October 31, 2013.

What is Christian Leadership Alliance?
Christian Leadership Alliance equips and unites leaders to transform the world for Christ. We are the leaders of Christ-centered organizations who are dedicated to faithful stewardship for greater kingdom impact.
Sign up for FREE blog updates.