How the Best Christian Workplaces Engage Emerging Leaders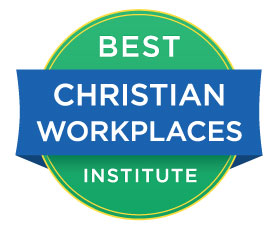 For the past 10 years, Al Lopus, as president and cofounder of the Best Christian Workplaces Institute (BCWI), has been conducting the Best Christian Workplaces Survey. This 58-question, broad-based human resources survey compiles data on people practices and the way they're experienced in Christian workplaces.
Lopus and his organization have surveyed over 500 different Christian organizations in that period of time, administering over 120,000 individual surveys to measure the health of Christian workplaces.
Outcomes spoke with Lopus to get his take on how the best Christian workplaces can recruit, develop, and engage emerging leaders.
What is keeping ministries from being the best Christian workplaces they could be?
The biggest challenge I see is that they are one-dimensional. The good news is they are serving the people their mission says they should serve. Yet they're burning their people out in the process. I believe it's scriptural that the people will grow in their faith when they are serving for a Christian purpose. That means leaders need to be shepherds or stewards of their talent. Being stewards of their staff first allows for them to then be effective in ministry. I see leaders who are just completely missing the point, and not spending any effort in developing, building up, or being a good steward of their talent, so that they can then serve those whom they are called to serve.
What are the best practices of organizations that rise to the top as Best Christian workplaces?
First, they discover the level of health in their culture as a ministry. Our survey defines four levels of health: toxic, critical moment, healthy, and flourishing. Our research says there is a model for healthy, flourishing workplaces. Here are some key factors:
People clearly have a personal call and passion for serving the organization.
There is a trustworthy, transparent culture.
Talent management and review is a big part of the process.
There is a high impact strategy, executed effective.
Staff involvement in innovation is part of the culture.
Authentic Christian leadership is present.
There is meaningful job development.
The organization provides for the financial well-being for all of their staff.
The organization has cohesive teams.
How can a workplace nurture a culture of lifelong learning?
It needs to become an intentional priority in the organization. But more importantly, organizations have to identify their high-potential, high-performing emerging leaders and create a customized development plan for each of them. Many Christian organizations are realizing the importance of performance management and having regular reviews. And that is becoming more important for emerging leaders than it is for baby-boom leaders because emerging leaders, due to social media, are used to feedback on a regular basis. They desire more feedback than boomers might have wanted. An annual performance review is hardly effective for emerging leaders; they want feedback on a regular basis.
What qualities are emerging leaders looking for in ministries?
They want to see an authentic ministry — a ministry that is truly living out their calling and purpose. They want to do that in a transparent, trustworthy culture, where they are walking the talk. They also want the ministry to have a high-impact strategy for meeting the needs of those they serve —they need to know they are working together to make a big difference in the area in which that ministry is called to serve.
##
This interview was first featured in the 2013 Summer Edition of Outcomes Magazine.  CLA members receive a copy of Outcomes Magazine each quarter and can access articles online as part of their membership benefits. If you are not a member, you can still subscribe to the magazine HERE. Take advantage of this amazing opportunity to learn from high-impact Christian leaders every quarter!

What is Christian Leadership Alliance?
Christian Leadership Alliance equips and unites leaders to transform the world for Christ. We are the leaders of Christ-centered organizations who are dedicated to faithful stewardship for greater kingdom impact.
Sign up for FREE blog updates.