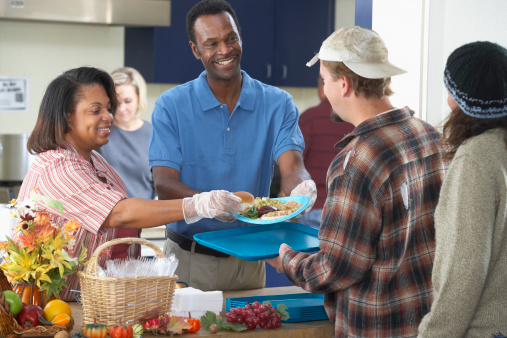 When it comes to giving generously, not a lot has changed in the past century. For example, according to John and Sylvia Ronsvalle in The State of Church Giving through 2011 (23rd edition, 2013) in 1921, for every $100 earned, the typical Christian in the U.S. gave away $2.90. In 2011, for every $100 earned, the typical Christian gave away $2.32 — $1.98 to the church, $0.34 to causes outside the church, such as ministry to the unengaged and unreached.
For the most part, our giving as a percentage of total income has been going in the wrong direction for much of the last century. Christians, who have been richly blessed by God with the greatest gift ever, have never once come close to the 10 percent "ideal tithe" in the past 100 years. But that could be about to change.
Because money matters for Christian organizations, new efforts to encourage generosity and stewardship commitment today may begin to turn the tide on our giving attitudes and behaviors. But, as always, it's a good thing God doesn't depend totally on us to accomplish his purposes.
Today, I believe that God is doing something utterly amazing that has the potential of increasing financial giving to kingdom causes — but only if we are able to effectively seize and leverage the moment.
What God is doing today actually began in 1946. In the summer of that year, Fortune magazine declared "the Great American Boom is on," referring to the post-war "baby boom" that wouldn't officially end until 1964.
In the '60s, they were called marketing's most valuable "youth market." Today the large and in-charge baby boomers are poised to transform charitable giving, just as they have exerted an outsized influence on everything else they have touched across their lifetimes.
Boomers are large
There are nearly 80 million boomers today, the largest adult generation in U.S. history. And thanks to tremendous advances in medicine, by midcentury, people over 65 will outnumber those 15 and younger.
Boomers are in charge
Boomers control most of the nation's personal financial assets — estimated at nearly 80 percent. They also control 50 percent of all discretionary income. No generation comes close to outspending — or outgiving — the boomers today.
We believe that boomers represent the next great cohort of donors to build our organizations around, especially as our mature donors — those born before 1945 — exit the giving scene at greater and greater velocity.
As boomers enter their final life stage, they are giving more than any other generation. According to the Center for Philanthropy, boomers are giving almost exactly that generation's share of the nation's total household income and wealth, while monetary donations from Gen Y, the only American generation as large as the boomers, account for less than one-tenth of total giving. According to the Boomer Project, boomers who give to charity are 33 percent more generous than their parents.
New York Times columnist Nicholas Kristof calls this a "give-back revolution," and hopes that if enough boomers find a meaningful calling, "they may just be remembered more for what they did in their 60s than for what they did in the Sixties."
But we face an enormous challenge with Boomers today: their giving motivation and behavior have always been markedly different from their elders — that mature generation with which nonprofits experienced their highest fundraising success rates through "proven" direct mail strategies. Remember, boomers, who invented the "generation gap," actively and purposefully chose to have nothing in common with their parents.
It appears that boomers are not responding optimally to the same fundraising approaches that successfully activated and retained earlier generations. Throughout the fundraising industry today, all success metrics seem to be going the wrong direction … especially as the boomers step up to become the greatest giving generation ever.
We believe that real changes are required in donor engagement strategies and approaches if we are to successfully reach boomers across the next two decades. We know we cannot keep doing things the way we've always done and expect success with them.
If you are involved in fundraising, "cracking the boomer code" will be one of the key things you must focus on today and for the foreseeable future. To stay up to date on the things Masterworks' Innovation Team is doing to activate and cultivate boomers today, subscribe to our blog by e-mail at (Masterworks.com).
It's going to be one great journey — with much to be gained by prioritizing the boomers, and much to be lost by overlooking them.
###
KN MOY is senior vice president of innovation strategy at Masterworks. In Dec. 2014, he will keynote a conference for the advancement heads of universities in the Big Ten Conference, on the topic of Boomers.
This article first appeared in the Summer 2014 edition of Christian Leadership Alliance's Outcomes magazine. Subscribe to Outcomes.

What is Christian Leadership Alliance?
Christian Leadership Alliance equips and unites leaders to transform the world for Christ. We are the leaders of Christ-centered organizations who are dedicated to faithful stewardship for greater kingdom impact.
Sign up for FREE blog updates.