Giving USA 2014 Report: The State of Religious Giving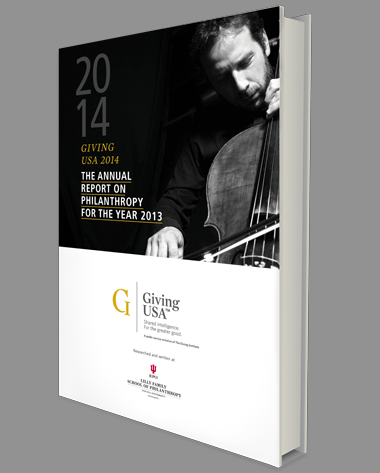 By Rick Dunham
The state of philanthropy is improving, but not for religious giving.
For the past five decades, Giving USA has given the philanthropic community critical longitudinal data on the trends, benchmarks and drivers to giving across the US. Throughout my career I've relied on it to help me understand the overall fundraising environment as well as measure the effectiveness of my fundraising efforts compared to what is happening in the industry, with special attention on giving to religion.
 The latest installment, Giving USA 2014 (which looks at giving for 2013), continues in that tradition by providing vital insights on the state of philanthropy today that are important for any serious fundraiser to understand.
 Key among the findings is the fact that giving grew by 4.4% in 2013 to $335 billion (3.0% growth when adjusted for inflation). This is the fourth year in a row for growth in charitable giving. If this rate of growth continues, we will finally hit the pre-recession high of giving in 2007 (yes, it has taken this long for giving to recover here in the US).
 However, another finding that is not so encouraging is that in 2013, giving to religion continued flat (-0.2%), and when inflation is factored in, it actually fell 1.6%. This is a disturbing trend as giving to religion has struggled to recover from the recession. In fact, according to Giving USA, giving to religion has fallen 2.4% in inflation-adjusted dollars compared to growth of overall giving of 12.3% since 2009.
 There are a number of factors that have played into this, not the least of which is the falling number of church attenders, especially among mainline denominations. But I believe there is a bigger issue at play, which I will address in an upcoming post.
 By the way, these are just a few of the valuable data points Giving USA provides. There is so much more that this vital report provides for you as a fundraising practitioner. So if you want to better understand the trends and benchmarks against which you should be measuring the effectiveness of your fundraising program, Giving USA 2014 is a must-have.  
And to help put a copy into your hands, CLA has negotiated a 15% discount for all CLA members! Just click this link: Giving USA Products and enter the code CLA1415 to get your discount.
 Don't wait. Take advantage today of this offer and understand more fully the donor landscape.
##
Rick Dunham is the founder and CEO of Dunham+Company in Dallas, TX and author of Secure: Discovering True Security in Turbulent Financial Times and If God Will Provide, Why Do We Have to Ask for Money?  He also serves on the CLA Advisory Council providing lifelong learning direction in the area of Resource Development.

What is Christian Leadership Alliance?
Christian Leadership Alliance equips and unites leaders to transform the world for Christ. We are the leaders of Christ-centered organizations who are dedicated to faithful stewardship for greater kingdom impact.
Sign up for FREE blog updates.